"Fitch Ratings has affirmed Russia's Long-Term Foreign- and Local-Currency Issuer Default Ratings (IDRs) at 'BBB-' with a Positive Outlook," Fitch said in a press release. "The Positive Outlook reflects continued progress in strengthening the economic policy framework underpinned by a more flexible exchange rate, a strong commitment to inflation- targeting and a prudent fiscal strategy."
The ratings agency cited Russia's progress in strengthening its economic policy framework and its fiscal prudence as key to helping to improve macroeconomic stability and increase the country's resilience to shocks.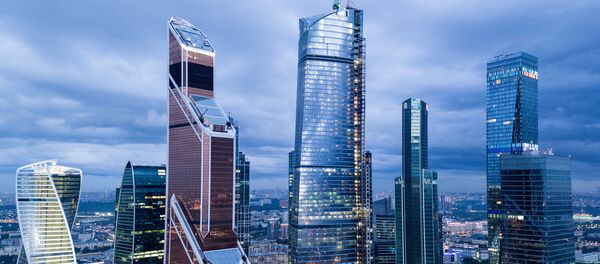 Fitch noted that Russia faces the prospect of additional, harsher US sanctions, but said the country's economy has so far coped well with the most recent round of measures announced by the Treasury Department in April, despite some initial volatility.
The ratings agency projected Russia's GDP growth to reach 1.8 percent in 2018 before slowing to 1.5 percent in 2019.
The country will likely sustain its disinflation gains of recent years, Fitch said, noting that annual inflation reached a historic low of 2.5 percent in July. Fitch projected that inflation will rise closer to the central bank target of 4 percent by the end of the year as favorable supply shocks reverse.
READ MORE: High-Tech Share in Russian Economy Should Nearly Double by 2025 — Putin