"China attaches a great importance to Chinese-Iranian relations and is ready to continue developing mutually beneficial cooperation between China and Iran," Wang said, as quoted by the Chinese Foreign Ministry, adding that Beijing had opposed the use of unilateral sanctions in international relations.
For his part, Zarif said Iran highly appreciated China's role in safeguarding the Joint Comprehensive Plan of Action (JCPOA), also known as the Iran nuclear deal. The Iranian minister also expressed readiness to boost coordination with all parties to the accord.
READ MORE: US Wants Iran to Become a Country That Never Says No to Washington — Prof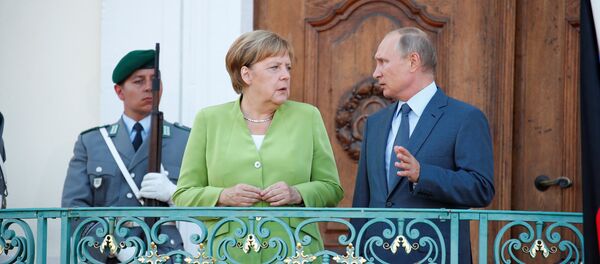 18 August 2018, 16:34 GMT
On August 7, Washington re-instated the first package of its sanctions against Iran, previously lifted under the deal. The sanctions target Iran's acquisition of dollar bank notes, trade in gold and other metals, transactions related to the Iranian rial, as well as other countries' transactions and trade activities with Iran. Another wave of US sanctions on Iran's energy sector is expected to be re-imposed in November. The sanctions were imposed after on May 8, US President Donald Trump announced that his country would exit the agreement.
READ MORE: State Department: US Mulls New Sanctions Against States Importing Iranian Oil
After the US withdrawal, other parties to the agreement have expressed their commitment to the accord.
The JCPOA was signed in 2015 by Iran, the European Union and the P5+1 group of countries — China, Germany, France, Russia, the United Kingdom and the United States. The deal stipulated the gradual lifting of the anti-Iran sanctions in exchange for Tehran maintaining the peaceful nature of its nuclear program.