On August 22 Russian President Vladimir Putin said on that Europe's market needs the Nord Stream 2 project as gas consumption is on the rise and the continent's reserves are being depleted. The comment came during the press conference on the results of the talks between the president and his Finnish counterpart Sauli Niinisto.
"The key point here is that [gas] consumption is rising and Europe is no exception. Gazprom alone increased its supplies to Europe by 13%. At the same time, gas reserves in European countries, Norway, the UK, are being depleted," Putin said.
Putin also noted that Russia is "the most optimal supplier" of gas to Europe, given the amounts needed and the distance from source to recipient. He also added that Russia is ready for competition on the European gas market.
"We are ready to compete with everyone. We hope for fair competition within the framework of existing international legal norms," Putin said.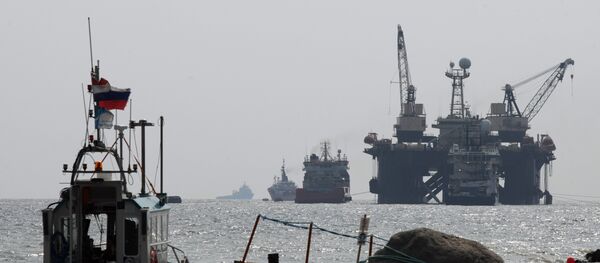 18 August 2018, 21:50 GMT
Earlier, reports surfaced suggesting that Washington may impose sanctions on companies participating in the Nord Stream 2 project. An anonymous White House official told the Wall Street Journal, a new package of restrictive measures is currently being discussed by the US government following the failure to halt construction on the Nord Stream 2 pipeline.
In July, US President Donald Trump said he found it unacceptable that Germany was paying billions for Russian gas and offered Europe to buy more US LNG. The president of the EU Commission commented on the offer by saying that Europe is ready to buy LNG if its price becomes more competitive with regular pipeline gas.
READ MORE: Russia Ready for Possible New Sanctions on Nord Stream 2 Project — Lawmaker
Nord Stream 2 project is a joint venture of Russian energy giant Gazprom and France's Engie, Austria's OMV AG, UK-Denmark's Royal Dutch Shell, and Germany's Uniper and Wintershall. The gas pipeline will have an annual capacity of 55 billion cubic meters and is expected to be put into operation by the end of 2019.
On US Missile Defense Elements NEar Russian Borders
Russia must react to NATO actions and the appearance of elements of the US missile defense network near its borders, Putin said.
"Of course, we must monitor what is happening there, and strengthen our infrastructure. We must react to the fact that elements of the US missile defense system appear in our immediate vicinity," Putin told journalists following talks with Finnish President Sauli Niinisto in Russia's Black Sea resort of Sochi.
The Russian president stressed that the missile defense systems in question can also be used to launch intermediate-range missiles.
READ MORE: NATO, Trump Have Fingers on Scales of German Fighter Jet Decision
According to the president, Russia is prepared to discuss the flights of military aircraft with NATO, but the alliance refuses to do so, which is not a constructive stance.
"We welcome the proposal of the Finnish president to lower any tensions, it concerns the flights of military aircraft as well… We are ready to discuss it with our NATO partners, but they refuse to do so. I do not think that this is a constructive position, we hope it will change," Putin told reporters after talks with his Finnish counterpart Sauli Niinisto.
The president added that the International Civil Aviation Organization has its rules, but they do not cover the activities of military aircraft.