On August 7, a Eurofighter Typhoon 2000 fighter jet belonging to the Spanish Air Force mistakenly fired an AIM-120 AMRAAM air-to-air missile while flying over Estonia's south. The missile traveled approximately 80 kilometers (49 miles) after which it allegedly fell in a deserted area not far from the Endla Nature Reserve in central Estonia. The Estonian servicemen have not managed to find neither missile nor its fragments during careful searches in the area.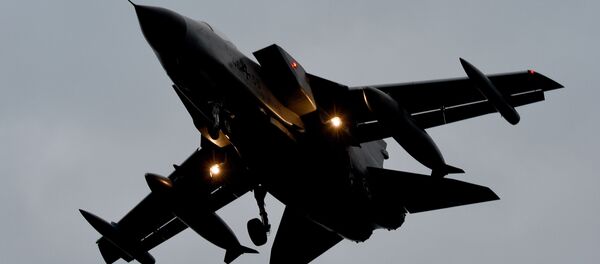 21 August 2018, 21:51 GMT
"To ensure the security of Estonia, it is necessary to carry out the NATO mission in our airspace in full volume, including training of combat maneuvers. Flights will be continued starting from August 27," the press service said, citing Defense Minister Juri Luik.
On August 17, the Estonian servicemen terminated the active searches for the missile.
READ MORE: Estonian Military Ends Ground Search of Missile Misfired by NATO Fighter Jet
NATO's Baltic Air Policing Mission aims at ensuring safety of the airspace over Estonia, Latvia and Lithuania. The mission was launched in 2004, when the three states joined NATO. As the Baltic states do not have jets that could carry out air policing, NATO members' jets stationed in Lithuania, including Eurofighter Typhoon 2000, control their airspace on a rotational basis.