The June 26 preliminary injunction issued by US District Court Judge Dana Sabraw in California gave the federal government 14 days to reunite children under five years of age with their parents and 30 days to reunite the rest; twice that time has passed, and according to an ACLU joint status report filed with Immigration and Customs Enforcement (ICE) on August 16, 565 children remain apart from their parents and in government custody.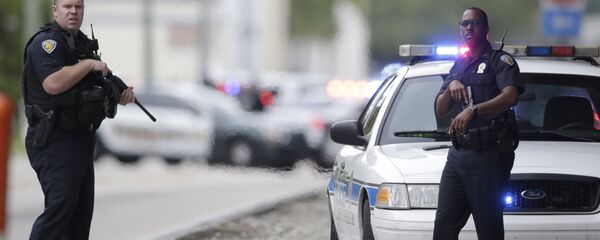 10 August 2018, 09:07 GMT
Of those children, 366, including six who are under the age of five, have had their parents deported to their home countries in that time. Another 203 not included in the 565 were released from government detention without being reunited with their parents, including 19 under the age of five. Those children may have been released to a relative or family friend or may have turned 18 while in custody, CNN noted.
However, to date, 1,923 children have been reunited with their families as of Thursday.
"There's real progress being made and real effort being made in some of these home countries, Guatemala and Honduras," Judge Sabraw said in court Friday. "[It] looks or is very encouraging, at least, that everything is being done to locate as many of these parents as can be. So the report would indicate to the court that the efforts on the ground are productive and certainly heading in the right direction."
But even those reunions can be traumatizing, and it's clear that major psychological damage has been done, especially to younger children. One heart-rending video posted by the ACLU on its Twitter account shows a mother and child reunited, but when the mother embraces her son, he pulls away from her as she sobs, "I'm your mommy… what's wrong with my son?"
​In a new complaint filed with the US Department of Homeland Security by the American Immigration Lawyers Association on Thursday, civil rights advocates allege that DHS officials coerced, degraded, threatened and punished parents after taking away their children.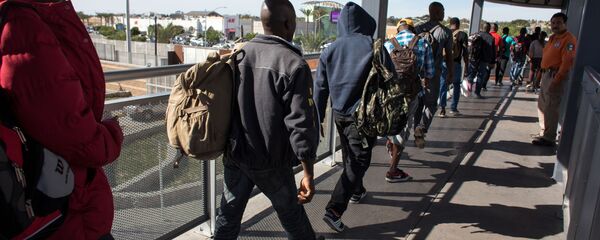 Many parents reported they were pressured into giving up their right to reunify with their children, being forced to sign documents without asking questions and punished with solitary confinement and starvation for raising concerns or simply being distraught at the unknown fate of their kin, Vice reported.
"Together these practices have resulted in not only the tremendous suffering of children and parents who have been kept apart, detained and subjected to abusive, inhumane treatment, but also the involuntary, forced return of hundreds of people to grave dangers, including risk of death," the complaint reads.
Sputnik Radio's Loud & Clear spoke Friday with Juan Carlos Ruiz, cofounder of the New Sanctuary Coalition, about the continually delayed reunification of families and what it signifies.
​"Right from the start… this administration did not intend to reunify our families," the activist told hosts Brian Becker and John Kiriakou. "This is evidence of that. This is psychological torture. This is practically breaking international law, and it's a clear message to our communities, a message of terrorizing our communities, of basically saying they have the power to disappear our loved ones, not to reunite the children with their parents. It's an act of cruelty. I have never seen this level of cruelty visited upon our communities. I've been fighting within the immigrant rights movement for over 20 years, and I've never seen this evil around us. We have a whole system already that is established and well oiled that separates our children from their families, from their parents, but this level of cruelty hasn't been accomplished until now."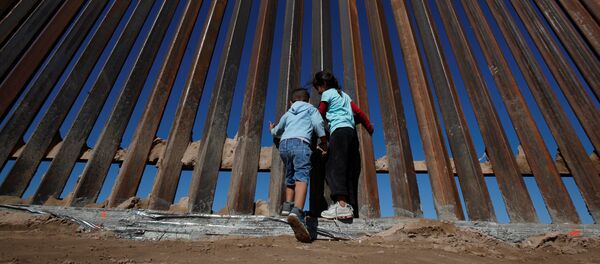 "They have kids who are six years old, basically saying 'that woman' [while] pointing to their mothers, after being separated for two months, two months and a half. We still have parents that are in detention centers, and we know where their kids are, and they are not being allowed to be united. But these kids are angry; these kids do not understand what is going on, and you are right on when you say the damage has already been done," the activist pointed out.
"We have to talk about reparations. We have to talk about acknowledging the intention of this government, the… world that is already well-established, backed up by a system, by a whole apparatus of Homeland Security, that has the intention of continuing to terrorize our communities."
"There is nothing humane about this. It's really a wall of hatred, a wall of racism, a wall that terrorizes our communities and that is well-established and in place."
Ruiz noted that the Border Patrol has the full power and discretion not to deport parents while their children remain in US custody, but chooses not to. "This is the work of not just one person; it is a whole system that is set up to do this… We need full accountability, full transparency. We need those people who have made these declarations — irresponsible declarations — to really pay up the consequences. This is a crime, nothing less than a crime. This is cruelty against our humanity — our common humanity, you know, not just the people."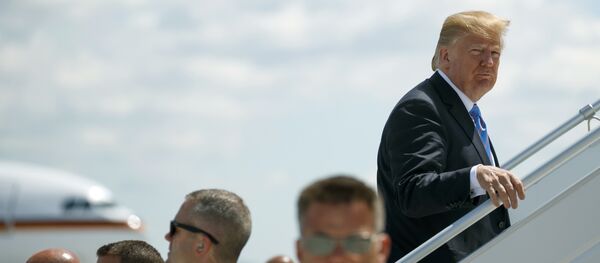 "I think we need to account for that; we need to pay up; we need to do reparations. Our families who are being reunited, they are being practically abandoned. They are being practically left to their own means, after such a traumatizing experience, so we need to denounce that also. Here in New York, at the Cayuga Center, we don't know how many kids we still have in our facilities here. There is no monetary — remember, these are mostly agencies that work without any checks and balances —"
The Cayuga Center is a private company in the New York City area, one of seven centers that does foster care for immigrant children.
"They get the children, and they place them… they are asking for families to come and adopt — kind of adopt, foster a child. They have psychological service for them. They have… care services, children care," the activist said.
Ruiz noted the major financial incentives behind families seeking to foster immigrant children."They vet families who can take the kids home, and they pay them… $1,000 per month. Given the high demand, some families got 12 kids, eight kids per family; some of the families were not vetted."
"What kind of a country does this?" Ruiz asked. "Who are we before the international community?"