Sam Patten confessed to US prosecutors that he did not register under FARA, a regulation requiring US persons to tell the government when they are conducting lobbying efforts on behalf of foreign countries. The news was first reported by Bloomberg on Friday.
"W. Samuel Patten knowingly and willfully acted as an agent of a foreign principal, to wit, the Opposition Bloc (a Ukrainian political party) and its members, without registering with the Attorney General," according to court documents filed in the District of Columbia Friday. The finding of criminal guilt under FARA is just the fourth time an individual has been successfully prosecuted or criminally charged with violating the law since 1966, Sputnik has learned.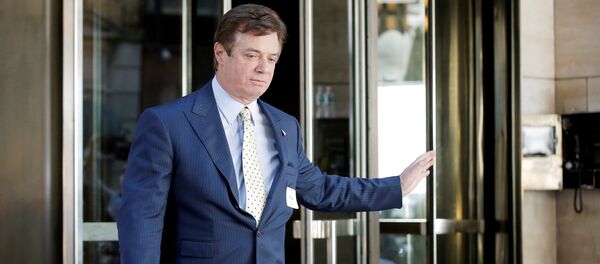 While there are criminal penalties for violating the federal disclosure law, the law's existence is known to a relatively small number of people. As a result, the DOJ's FARA task force seeks "to obtain voluntary compliance," official US Justice Department documents show.
The DOJ's record of enforcing FARA largely aligns with the notion that failure to comply with FARA does not entail criminality. Instead, the DOJ "usually sends a letter advising the person of the existence of FARA and the possible obligations thereunder." In the "vast majority" of cases, the individual either registers under the statute or convinces the Justice Department that FARA does not apply to them, according to the department.
The law is "not well known outside the legal/lobbying community," DOJ says. Furthermore, the law is a malum prohibitum measure, the department notes, which means that conduct in violation of the law is unlawful because it violates a statute, not because it is undertaken with an evil intent.
However, when "agents" consciously violate FARA and fail to register under it, or fail to respond to the DOJ's letters, then the DOJ alerts the FBI of the matter. All in all, there have been only three instances of someone being successfully prosecuted or charged under the law since 1966. On Friday, Patten's guilty plea marked the fourth time someone was charged with criminally violating the law, which would seem to indicate Patten skirted FARA intentionally.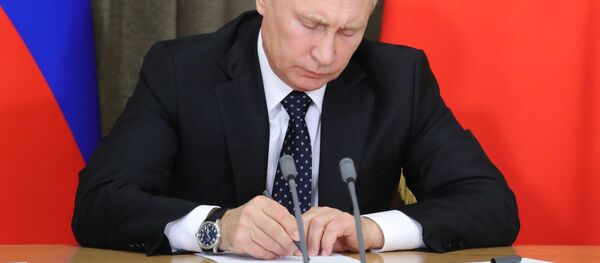 4 December 2017, 09:15 GMT
"As part of his work for Company A, Patten violated the Foreign Agents Registration Act by contacting members of the United States legislative and executive branches as well as the media," the charge sheet states, adding that "the activity was to promote the interests of Foreigner B and the Opposition Bloc to influence United States policy."
He also worked to place op-eds in newspapers within the US on behalf of his client, according to court documents.
At a court hearing Friday, Judge Amy Berman Jackson spoke about how rare it is for someone to be prosecuted under foreign lobbying statutes, CNN reports.
Specifically, the judge spoke about how there is no sentencing guideline for this type of case and how there wasn't even an analogous case that the court might use to ascertain a punishment. "That's a little complicated… I don't usually have to go into all that," Berman Jackson said, per CNN.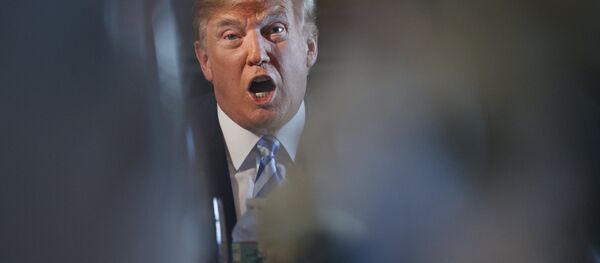 21 August 2018, 21:42 GMT
According to CNN, the hearing was sparsely attended, but several members of US special counsel Robert Mueller's team "filled a front row of seats." Mueller is looking into allegations of collusion between Moscow and US President Donald Trump during the 2016 presidential election campaign. One of the highest-profile cases to arise from Mueller's probe is that of Paul Manafort, briefly Trump's campaign manager, who was recently found guilty of eight charges of financial fraud regarding income he earned by lobbying for Ukraine.
Reports suggest Patten and Paul Manafort were associates. Manafort was recently found guilty by a jury in northern Virginia for committing tax fraud and bank fraud in relation to income he earned lobbying for Ukraine. The charge sheet specifying Patten's infractions makes no mention Manafort.