According to the Russian Defense Ministry, the drills will involve 26 warships from the Northern, Baltic, Black Sea Fleets and the Caspian Flotilla, including two submarines, and 34 long-distance, military transport and naval aircraft. The Northern Fleet's Slava-class Marshal Ustinov missile cruiser will lead the naval task force participating in the drills.
The exercises will also involve Tu-160 strategic bombers, Tu-142 and Il-38 anti-submarine warfare planes, as well as Su-33 and Su-30SM fighter jets, according to Russian Navy Commander-in-Chief Adm. Vladimir Korolev.
READ MORE: US Military Makes Preliminary List of Possible Targets in Syria — Reports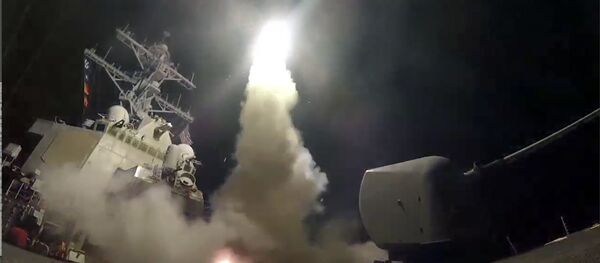 31 August 2018, 00:38 GMT
Russian Deputy Foreign Minister Mikhail Bogdanov said on Thursday that the upcoming naval drills had no relation to the situation in Syria's Idlib and had been planned in advance.
Earlier, the Russian Defense Ministry accused the US, UK and France of preparing to conduct an attack on Syria under the pretext of the use of chemical weapons planned by militants in Idlib.
For his part, Syrian Foreign Minister Walid Muallem said on August 30 that the White Helmets had kidnapped 44 children to stage an incident with chemical weapons in Syria's Idlib.