Indian state oil refineries will be able to sidestep US sanctions and continue to import Iranian crude oil in a scheme in which buyers shift to using vessels owned by the National Iranian Tanker Co and are insured by Tehran, sources informed with the situation have told Reuters.
The news comes after Shipping Corp of India, the nation's top shipper, stopped trips to Iran due to US restrictions set to be imposed in November.
Several major buyers of Iranian crude, including top buyers China and India, have indicated that they have no intention of stopping the purchase of Iranian oil amid US sanctions threats. Earlier, Indian media reported that Iran had surpassed Saudi Arabia to become India's second-largest source of foreign oil after Iraq. Between April and June, Iran delivered some 5.67 million metric tons of crude oil, or about 457,000 barrels per day (bpd), to the country, according to India's oil minister.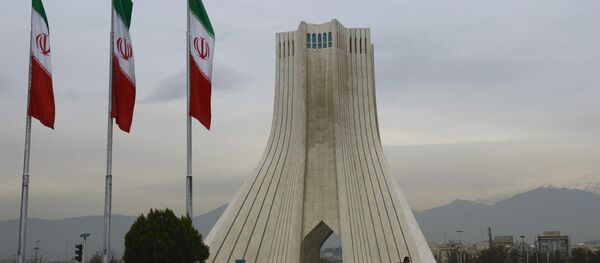 3 September 2018, 15:45 GMT
Last week, NDTV
reported
that Delhi was in ongoing talks with the European Union in a search for ways to sidestep US sanctions against Tehran. At the same time, officials have sought to get their concerns about the sanctions' impact on the Indian economy across to their US counterparts. 
Iranian officials, for their part, have repeatedly expressed the hope that other countries, including members of the European Union, would stick to their commitments to the Joint Comprehensive Plan of Action, the landmark 2015 nuclear deal which the Trump administration pulled out of in May.
Iranian Foreign Minister Mohammad Javad Zarif has warned the US that the idea of halting Iran's oil exports was "simplistic and impossible," and would be met with "consequences" if implemented.
US sanctions against Iran include measures targeting the country's national currency, sovereign debt, automobiles, aircraft, gold and other metals.