Geert Bourgeois, Minister-President of Belgium's Flanders Region, has pledged that the European Investment Bank (EIB) will back investment in Iran amid Brussels' efforts to boost the EU's "blocking statute" to contain the US' anti-Iranian sanctions, according to Iran's Fars news agency.
"The European companies have suffered from the US sanctions and punishments [against Tehran], and the US uses the dollar as a weapon to punish countries," Bourgeois was quoted by the news outlet as saying during a meeting with a high-ranking Iranian parliamentary delegation in Belgium.
READ MORE: New US Sanctions on Iran to Give Little Room to Waivers – Bolton
He voiced hope that EU companies and their Iranian counterparts would continue to cooperate in an array of sectors, including research and development, digital technology, as well as oil and energy.
Head of the Iranian delegation Kazzem Jalali, for his part, called for more practical measures by the EU to shore up the Iran nuclear deal, also known as the Joint Comprehensive Plan of Action (JCPOA).
"Europe should not suffice to merely pay lip service to give logic to the Islamic Republic of Iran's commitment to the [Iran nuclear] deal," Jalali underscored.
READ MORE: EU Blocking Statute Against Anti-Iran US Sanctions May Fail to Protect Companies
The remarks came amid Washington's threats to punish foreign companies that refuse to join Washington's sanctions and continue doing business with Iran.
The first phase of US sanctions targeting Iranian exports, the country's financial system and its ability to access the global financial system, took effect on August 7, while the second wave to target Iran's energy sector is scheduled for November 4.
Also in August, the EU allocated 18 million euros ($20.6 million) in aid for Iran to lessen the impact of US sanctions, part of a 50 million euro ($58 million) aid package that Brussels has set aside for Iran in its budget.
READ MORE: 'Economically Besieged' Iran Demands Suspension of US Sanctions at Top UN Court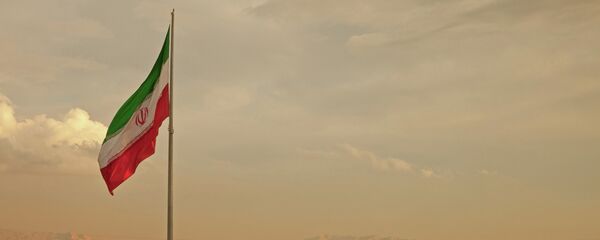 21 August 2018, 10:30 GMT
In mid-May, European Commission President Jean-Claude Juncker vowed that the EU will amend its "blocking statute", a measure which will shield European companies doing business with Iran, help them not comply with the US's sanctions-related decisions and demand compensation for losses caused by Washington's actions.
When he announced his decision to withdraw the US from the Iran nuclear deal earlier in May, President Donald Trump also pledged to reinstate the "hardest ever" anti-Iranian sanctions that were lifted as a result of the JCPOA.