Theranos, a company that said it had invented a novel way of testing a very small amount of blood that would revolutionize the diagnostic industry, is officially dead. Stanford drop-out Elizabeth Holmes founded the company when she was 19 years old in 2004. The company raised hundreds of millions of dollars over the next decade from venture capital firms and private investors, resulting in optimistic valuations of $9 billion dollars.
In June 2016, Forbes removed Holmes from its list of "America's Richest Self-Made Women" and revised her net worth from $4.5 billion to zero. Forbes' valuation was calculated by using Theranos investors' $9 billion company valuation and the fact that Holmes owned 50 percent of the company's equity. Their updated valuation put Theranos' worth at $800 million, knocking Holmes off Forbes' billionaire list and rendering her stake in the venture basically worthless.
In a letter to shareholders published by the Wall Street Journal in early September, chief executive officer David Taylor said that what little cash the company had left was all going straight to unhappy creditors. Shareholders can expect to receive notices that their shares have been dissolved within the next few weeks "for use for tax loss purposes."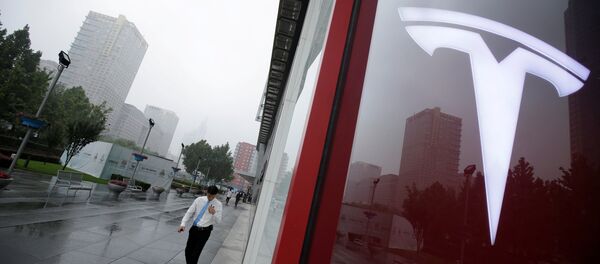 15 August 2018, 18:39 GMT
As it turned out, the US Securities and Exchange Commission revealed Theranos to be little more than a "massive fraud" back in March. The California firm raised "more than $700 million from investors through an elaborate, years-long fraud in which they exaggerated or made false statements about the company's technology, business and financial performance," the financial regulator said at the time.
Mattis was apparently awestruck after his 2011 meeting with Holmes at the Marines Memorial Club and Hotel in San Francisco, when Holmes was still gracing the covers of Fortune and Forbes as a 20-something billionaire, Task and Purpose reported in March.
"I've met with my various folks, and we're kicking this into overdrive. I'm convinced your invention will be a game-changer," Mattis said in a 2012 email to the rising business star, the Washington Post reported. He insisted in the message that she call him if she needed anything, and about a month later she took him up on it by asking for advice on clearing regulatory hurdles. Mattis wanted to get Theranos' blood testing diagnostics kit to the appropriate personnel "asap," but the field demonstrations ultimately never took place.
Mattis joined the Theranos board in 2013. Between 2011 and 2014, Theranos nabbed three Pentagon contracts worth $300,000 apiece, SEC investigators said in the March complaint. "While Theranos' technology was used in a DOD burn study, it was never deployed by the DOD in the battlefield, in Afghanistan or on medevac helicopters," the court documents said.
Nevertheless, Holmes boasted Theranos' "[c]urrent and past clients include… US and foreign government health and military organizations" on a cover letter accompanying marketing material presented to potential investors beginning in 2013. She bragged to investors the technology had been tested in Afghanistan and on medevac choppers to get new investors to sign on. "Although Theranos had discussions with different military and government entities, the company earned limited revenues from those efforts," the SEC said, "and Theranos primarily grew from investor capital raises."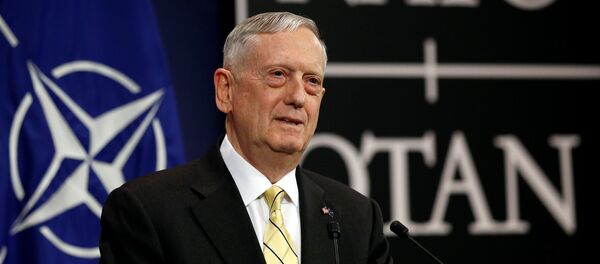 While Mattis clearly had some sort of strong relationship with the company, he did clear it with US Marine ethics officials before entering a business relationship with Theranos. And at least from the SEC's viewpoint, "this company was a two-person operation, where Holmes and [Holmes' ex-boyfriend Ramesh] Balwani exclusively controlled Theranos. They were responsible for all the misconduct alleged in this complaint."
There is still the outstanding question of why Mattis stayed on Theranos' board until December of 2016. After all, federal prosecutors initiated their criminal probe into Theranos' alleged fraudulent activities in April of 2016, the Wall Street Journal reported.