"The Vostok-2018 military maneuvers have begun in Russia's Far East," the Russian Defense Ministry said in a statement on Tuesday.
The military maneuvers have received an international status since Chinese and Mongolian troops will also take part in one of the drill's stages. In particular, the Chinese Air Force will send 26 helicopters and 6 jets to Russia for taking part in Vostok-2018 military drills, the Russian Foreign Ministry said in a statement. According to the ministry, the Chinese Air Force group will also include six Mi-171 helicopters, which have been bought in Russia, as well as nine Z-9 and nine Z-19 choppers.
"Over 6,000 troops from three military formations and three separate units of the Airborne will participate in the Vostok-2018 drills," the ministry said in a statement. The ministry added that over 900 pieces of armoured and wheeled vehicles of the Airborne would be used for the exercises.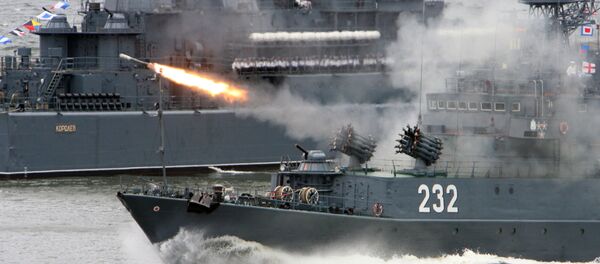 31 August 2018, 02:50 GMT
Overall, nearly 300,000 servicemen, 36,000 tanks, armored personnel carriers and other vehicles, more than a thousand aircraft will be involved in the drills set to become Russia's largest military exercises since the Zapad drills in 1981.
"These are the largest drills of the Armed Forces, which acquired the status of international drills, since the Zapad 1981 exercises, it has an unprecedented scale, both in terms of spatial scope and number of involved military command, troops and forces," Russian Defense Minister Sergei Shoigu said earlier in August.
The maneuvers will aim to check the combat skills of the Russian land, air and naval forces and will take place on September 11-17. The Russian international exercise will also coincide with NATO's Rapid Trident 2018 military drills, which is being held in Ukraine on September 3-15.
WATCH Launch of Iskander-M Cruise Missile During Russian Military Drills