Viktoria Skripal, Sergei Skripal's niece, says she has new information about Alexander Petrov and Ruslan Boshirov, the two men Scotland Yard has accused for the failed assassination attempt against the Russian ex-spy.
"Through my own sources I know that these are ordinary people. Petrov's work isn't even connected with the civil service," Viktoria Skripal said, speaking to Russian media on Wednesday. Both Petrov and Boshirov, as well as their relatives, "are at a complete loss, in shock over what is happening," she added.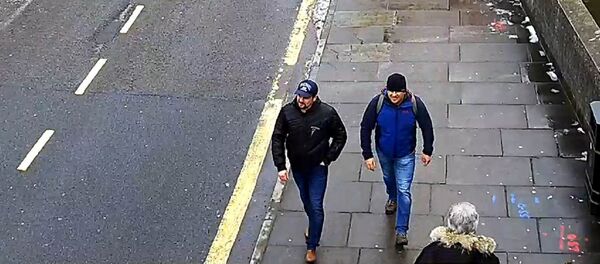 12 September 2018, 06:57 GMT
Viktoria Skripal called the UK police's "whole case about Petrov and Boshirov's involvement" in the plot to kill her uncle "a fake," saying she knew this to be the case "from the first day." 
"Furthermore," she said, "if Ruslan does look similar to his passport photo (published by Scotland Yard) in real life, Petrov looks nothing like his photo. According to my information, the real Alexander Petrov was not even in the UK during the time in question."
Earlier, Viktoria Skripal said she was "skeptical" about the UK police's charges against Petrov and Boshirov, accusing Prime Minister May of needing to "somehow rehabilitate herself before the parliament" over the case six months after the Skripals' March poisoning amid a lack of evidence that Russia was to blame.
Last week, Viktoria Skripal told Russia's Izvestia newspaper that she last spoke to Yulia on July 24 and that she has not spoken to Sergei since the poisoning. She also insisted that she would not give up on her efforts to visit the UK to see her relatives, despite being denied an entry visa.
On Wednesday, President Putin said that Russian authorities had identified the two men suspected by the UK in the Skripal case and urged them to come forward to talk about the charges. One of the men has already responded, telling the Russia 24 television network that he would make a statement next week. A spokesperson for Prime Minister May accused Putin of "obfuscation and lies."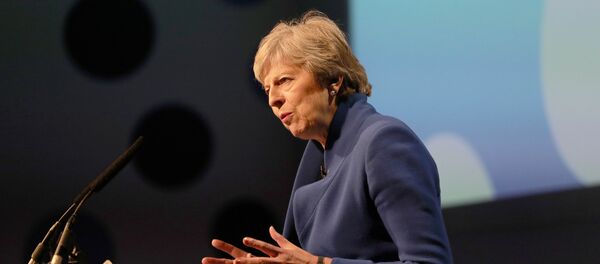 12 September 2018, 09:53 GMT
Last week, following a police presentation identifying Petrov and Boshirov (names Scotland Yard said may have been aliases), Prime Minister May
accused
the two men of being Russian military intelligence officers and claimed that they could not have acted without the approval of their superiors or "a senior level of the Russian state." Kremlin spokesman Dmitry Peskov blasted May's claims, saying that "any assumptions or accusations" on the subject were
"inadmissible."
Sergei and Yulia Skripal were found unconscious in the southern English town of Salisbury on March 4. Just over a week later, Prime Minister May directly accused Russia of committing the crime, prompting a diplomatic tit-for-tat that led to the expulsion of dozens of diplomats from both countries. While urging a joint investigation, Russia has continued to deny all charges of involvement in the Skripal case, with relations between Moscow and London reaching a low point not seen since the Cold War.