Sputnik: India is planning to invest in gold and diamond industry projects in Russia's Far East; could you tell us a little bit more about these projects? How are they going to be developed?
Suresh Prabhu: You know, India is the largest consumer of gold in the world and India at the same time is one of the largest processors of raw diamonds in the world. We have huge resources in terms of manpower, we're very good in polishing diamonds, as well as very good in terms of making gold jewelry, so because we have resources like this and we have a developed industry like this, there's the ability to make sure that we can work in a way to benefit both countries.
Russia is one of the largest producers of gold and diamonds in the world and we have the ability to profit, and if we can complement each other we can make wonders. Just imagine, the gold jewelry that is made in India is handmade, it is customized and for that there's a huge market globally.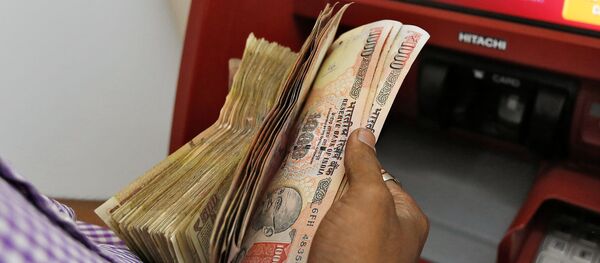 12 September 2018, 20:59 GMT
Diamond and gold resources of Russia can be mutually exploited in a way that will benefit both countries, will bring in huge benefits to not only to these two countries but also to the rest of the world, because we can leverage what we have, it is actually complementing each other, not competing with each other.
Sputnik: Is it possible that this particular project will be made with the use of our own currencies instead of the dollar or euro to pay for these projects or it's too early to talk about it?
Suresh Prabhu: We're discussing these issues, I've already had a very long discussion with the Deputy Prime Minister, with the Minister of Investment, Minister of Trade and Commerce,  many government official in Russia are already discussing with a our people and, of course, we're waiting on the visit of the President, Putin when he comes to India will also take it forward.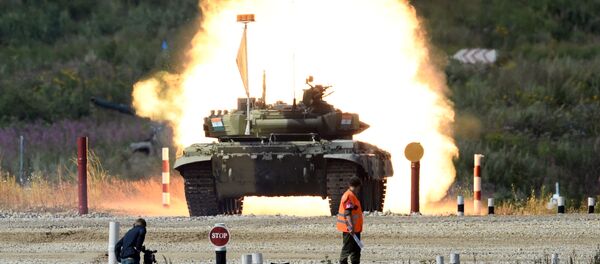 2 September 2018, 03:48 GMT
Sputnik: Will Russian companies gain the same level of access to the Indian market as Indian markets get with projects like gold and diamonds here?
Suresh Prabhu: You know we have a very satisfying trade relationship with Russia. We always keep addressing the issues if at all there's any problem related to market access. Russia and India have a long, similar relationship in trade, and we're very sure we will be able to move forward. I already proposed to my friends in Russia that India's willing to sign a free trade agreement with Eurasia, so that will provide more market access and, therefore, we will be very happy to talk about it.
I invited the first delegation for Eurasian trade negotiations, they came here early this year and we're awaiting a response from Eurasian countries so we can actually take this idea forward. We're always open to ensure that bilateral trade keeps growing and grows in a way that will benefit both Russia as well as India.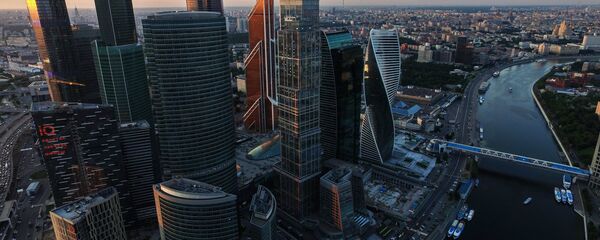 17 August 2018, 20:35 GMT
Sputnik: You've mentioned that there are ongoing discussions about switching to Russia-India trade and mutual payments in our own currencies; in your opinion, what could be the timeframe for implementing these solutions if they happen?
Suresh Prabhu: We're very keen to do it as early as possible. In fact, I've given this concrete proposal to both my friends in Russia as well as at various levels, not just during my visit but Modi's visit, and then we will be looking forward to a very important visit of the president of Russian Federation – Mr. Putin – when he comes to India.
We'll be really looking forward to make sure that we make progress on it. We had a very good visit of our Prime Minister Narendra Modi at an informal summit in Sochi with your president, and I think that's been a very significant development; it's important that both leaders talk to each other not just based on a premeditated agenda but something which they feel is futuristic, realistic and optimistic, so we'll really like to look at it.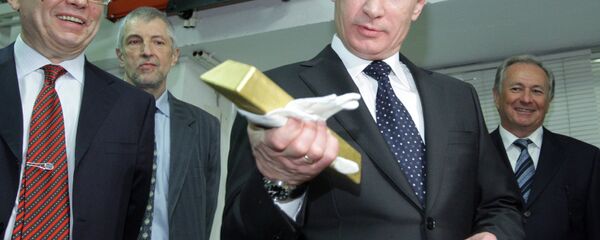 30 August 2018, 00:59 GMT
Sputnik: You've mentioned the upcoming visit which has been in the works now of Vladimir Putin to India, what other issues can be on the agenda? Is it known already?
Suresh Prabhu: There, of course, have been some issues which we keep discussing all the time. Obviously, India is very keen that we should work on global trade in a way that benefits all the countries in the world; we want free trade for the people, we want free movement of people, we want free development of services and we feel this is going to benefit humanity because the more possibilities of trade take place between the two nations, two geographies, two regions, this always has a benefit for the people at large.
And one of the big challenges is how to keep ensuring that quality of life of people around the world improves. So those who are rich, their quality of life isn't an issue; those who are poor their ability to graduate into a higher category of income, all of this is possible… so we will definitely take up that issue.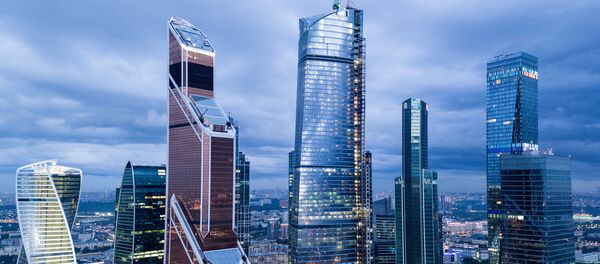 There are, of course, other issues: mutual cooperation, security issues which we keep discussing, but Russia and India are not friends since yesterday, they've been friends for ages; our relationship dates back decades and therefore there are so many things in common that we keep discussing, but we keep adding new dimensions to this relationship by making it relevant to contemporary times, so we will definitely be looking forward to this visit to consolidate the relationship, but also to make it better in the years to come.
Sputnik: Do the US sanctions affect the pace of Russia-India cooperation? And if so, what are the areas where this is happening? How will India's government be dealing with the issue of sanctions knowing that there've been previously announced plans to increase mutual trade to  $30 billion by 2025?
Suresh Prabhu: As I told you, we definitely would like to cross all the hurdles to ensure that India complies with international law. At the same time India keeps going with the bilateral relationship which has been going on for a long time.
As you know India is a civilizational nation having the longest living civilization in the world, so all these hundreds and thousands of years we've built up some good relationships. At the same time, India is a country with lots of aspirations, because India is a young country, more than 65% of the population is below the age of 35, so therefore, we would like to make sure that we maintain our civilizational and  historical relationship intact, at the same time we make sure that because of the aspirational nature of the society what are the needs to meet the growing demands of the society, how do you keep the relationship with countries to make sure this will happen.
So we will obviously make sure there's a two front strategy of keeping our relationship going, making new relationships, making sure that our relationship is not at the expense of any other relationship, and make sure that we build this on a strong foundation of trust, because all the countries want to know that India is honest, transparent in terms of foreign relationships and we always discuss it with our friends, so Russia is a very good friend of India and we would definitely like to work with them.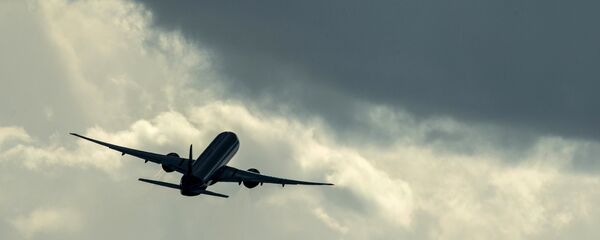 18 August 2018, 15:13 GMT
Sputnik: How will India deal with the issue of the US steel and aluminum tariffs? Will you be demanding the WTO impose sanctions on the US or will the issue be on a different basis, on a bilateral basis?
Suresh Prabhu: You know we have been talking to the United States and I'm sure the best way to resolve any issue is dialogue, including trade issues, and, therefore, our engagement with the US is also very strong.
We would like to make sure that our discussion with the United States on trade issues will end up in resolving these issues in a way that benefits both countries. At the same time, we're very strong believers in a multilateral trading system.
We feel that the WTO is a very important institution, obviously, that needs reformation, but the reformation means accepting the fact that we need the WTO, so because we need the WTO we all must work together in order to make sure that we come up with a reform agenda, taking all the countries together, including the US, Russia, everybody, and make sure we come up with a strong reform agenda for the WTO, which will allow all the countries to participate in a manner that will benefit them.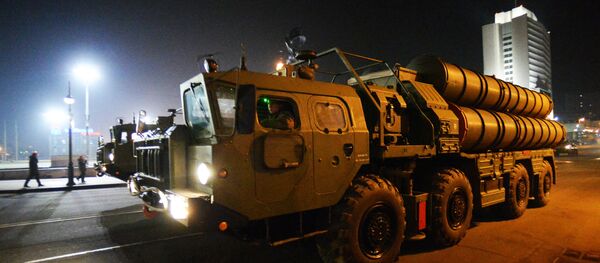 I understand, some countries have issues with the WTO, obviously, rightly so, because every organization needs changes all the time. You cannot say this is my organization and I will not change it at all, this is not the right approach, so we're working.
India has taken the lead so that we can work with all countries and bring them together and have an agenda that is acceptable to most of them. This year we organized a ministerial meeting of WTO countries, 52 countries participated in 19-20 of March this year; so the idea is that we work together to make sure that WTO becomes relevant, stronger, better, efficient, forward-looking.
Sputnik: Do you think that India and China are heading towards a mutually acceptable agreement on the Regional Comprehensive Economic Partnership (RCEP)? And how do the Chinese react to your proposal of linking the goods negotiations to services?
Suresh Prabhu: The RCEP had already accepted that there's a linkage between trade and services, because as you know, RCEP, what does it stand for? Regional Comprehensive Economic Partnership – so economics is very important, it's not a trade partnership, it's an economic partnership. And when you talk about economics it includes both goods and services.
So therefore, there's a strong linkage that's already accepted by everybody and it is not only for India, it's good for all the countries in the world, because if you look at it I can clearly see a new direction that the services sector will be growing at a rate faster than the merchandise goods sector, because services is something only when the merchandise is becoming servicification, so manufacturing is becoming servicification because new technologies are driving, moving and helping trade to grow; so if services are so important how can we ignore the services growth, because that's what's going to bring benefits.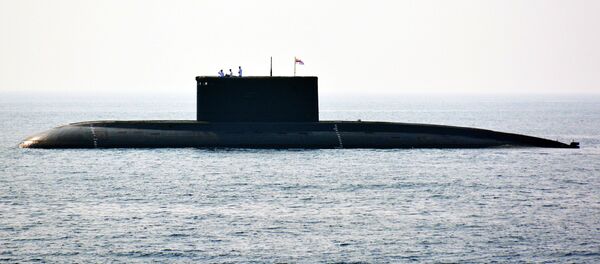 Also if you look at it, I believe the ability of the service sector to create new jobs is far more than the manufacturing sector, because manufacturing is going to become more and more technology-oriented, and with more technology rather than adding jobs, you may even lose jobs, so we must make sure that we actually make services as a driving force for the new global economy. And actually if you look at new technologies, whether it's blockchain, whether it's artificial intelligence, whether it's big data – all of these technologies are now going to be influencing the future of the world. And these technologies can create jobs and [improve the] services sector as well, so why not shouldn't we  focus on services.
China and India are having biliteral discussions, I've invited the Chinese Commerce and Trade Minister to visit India. He came on March 26-27 earlier this year, we had a very comprehensive, good, positive discussion.
We already agreed that we will balance the trade because we have a trade deficit with China, and China's agreed that they will balance the trade for which they are providing more market access to India's products into China; they're also ensuring that the Chinese will make more investments into parts of India so there'll be more manufacturing in India rather than importing those goods from China. So we are working on this service; again, this will help not only India but all the countries that are part of RCEP, that's 16 countries, including India, so we really look forward to that happening.
Sputnik: India is traditionally strong when it comes to digital technologies, to experts on programming, computer technologies, on everything digital. How does it work now with the blockchain, is it becoming stronger of a trend within India's economy?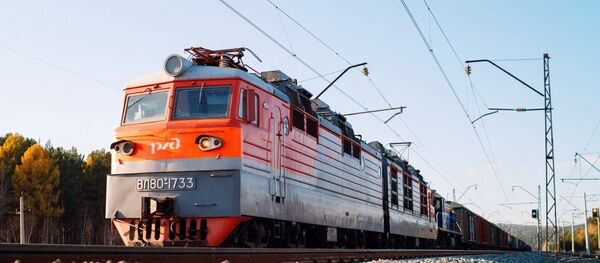 14 September 2018, 01:54 GMT
Suresh Prabhu: You know I already set up a group to look up coordination with new technologies whether it's blockchain, artificial intelligence, big data – all of that. From the perspective of public sector delivery, the governance is improving, because, as you know, governance is a very key component of the development of societies, so while the private sector will use these technologies in the marketplace in a manner they feel appropriate, we don't need to interfere with that and we cannot interfere because technology is so strong, but we can always bring the confluence and convergence of these technologies in a way that can improve governance.
We already set up a group, I'm working on that – we also set up a group to find out the advent of new technologies and how we should promote it by addressing public policy issues, because we should not be creating any hardships in terms of using these technologies, so that these technologies become strong drivers for future growth.
Views and opinions expressed in this article are those of Suresh Prabhu and do not necessarily reflect those of Sputnik.