In a suo motu ('on its own initiative') action, Pakistan's Chief Judge Mian Saqib Nisar summoned the CEOs of major western beverage companies who pump Pakistani water for their profitable products. The judge said that the summons is aimed at determining the exploitation of natural resources in the country, which is facing drought conditions.
The judge took action on Friday while hearing a case pertaining to environmental issues facing the Katas Raj Temples in Punjab. Justice Nisar has asked for data regarding the water usage of the companies, including Coca-Cola, PepsiCo, Nestle and Gourmet.
The judge, who leads a two-member panel along with his colleague Justice Ijazul Ahsan, inquired of provincial Advocate Generals and the nation's Attorney General how much water is being used by the companies, Hamari Web reported.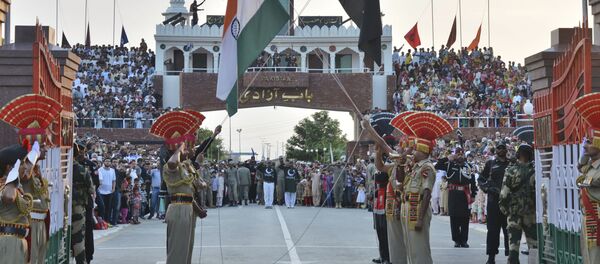 13 September 2018, 12:02 GMT
Chief Judge Nisar also issued an inquiry to the CEOs of the companies regarding what payment is being made for the water as well as overall corporate income during the past five years.
"They are extracting water and selling it, someone should tell whether these companies are paying for it or not," Nisar said. The judge also said the court will see "whether the mineral water (sold by those companies) even has minerals in it or not."
The chief justice remarked that western companies extracting valuable water from Pakistan must meet with government representatives and decide an appropriate payment rate. Those companies should not be allowed to increase the price of water, Justice Ijazul Ahsan noted.
Justice Nisar emphasised that water in the thirsty, arid nation is "more expensive than gold."
"We will not allow the theft of water under any condition," the top judge declared.
The Chief Judge asked local governments whether an alternative scheme of water supply had yet been developed for cement factories located in the vicinity of the temple complex. The Punjab local government secretary told the court that they had finalized a formula on determining the price of water, tying it to cubic feet of use, Pakistani Tribune reports.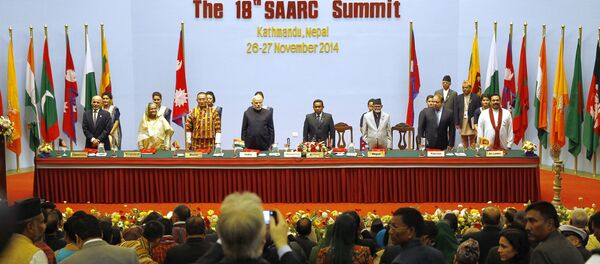 10 September 2018, 15:39 GMT
Katas Raj, a complex of ancient temples build around a sacred pond, came into the spotlight over the last year when its pools ran dry, an event attributed to the establishment of cement factories in the area.
National Engineering Services Pakistan (NESPAK) research determined that usage of water in the area for any commercial activity is unsustainable.
At the time, Judge Nisar said that the government must take action against the companies and that he would take the matter into his own hands if lawmakers would not.
In July 2018, the case was reopened by Nisar due to government inaction, Pakistan Today reported.