Perry said in an interview with Russia's Kommersant newspaper, published on Sunday, that the pricing issue had not been raised. When asked about the United States' possible sanctions against the Nord Stream 2 project, Perry expressed doubt that any concrete decisions had been made so far. The secretary however did not rule out the possibility of introducing such sanctions.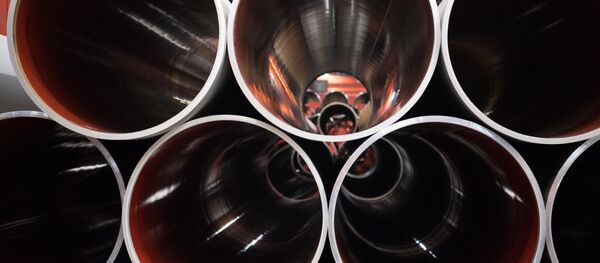 12 September 2018, 17:37 GMT
Novak and Perry met in Moscow on Thursday. Following the talks, Perry said that neither the United States nor Russia would like to reach the escalation point when sanctions against the Nord Stream 2 pipeline project could be imposed.
Washington, which is seeking to promote its LNG supplies to the European Union, has repeatedly expressed its opposition to the project, claiming that it was the means of political control used by Russia to exert pressure on the European Union. Washington has made a number of attempts to impede the implementation of the project and even incorporated a provision for counteracting the construction of the Nord Stream 2 pipeline in its Countering America's Adversaries Through Sanctions Act.