"A decision has not been made at this time. Among issues to consider will be Russia's decision to manufacture compliance issues regarding US weapons, and the uncertainty of whether or not Russia's recently announced strategic nuclear weapons will be held accountable under the Treaty," Undersecretary of State Andrea Thompson told the Senate Foreign Relations Committee on Tuesday.
She also stressed that Russia's continued compliance with New START is a requirement for any potential extension of the Treaty, adding that Washington would continue to implement the treaty and verify Russian compliance on the issue.
READ MORE: Russia Calls on US to Release Targets in Syria Tied to Alleged Chemical Weapons
Deputy Under Secretary of Defense for Policy David Trachtenberg also addressed the issue, telling Senate that the US "assesses that Russia is in compliance" with the New START, adding, however, that Moscow keeps violating Intermediate-Range Nuclear Forces Treaty (INF).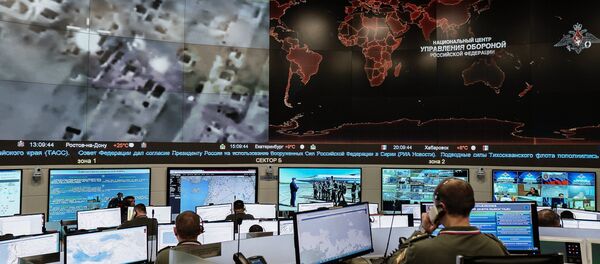 The Strategic Arms Reduction Treaty (New START) was signed by Washington and Moscow in 2010 and entered into force on February 5, 2011. The document stipulates that both countries must significantly
decrease the number of weapons, including
intercontinental ballistic missiles (ICBMs), submarine-launched ballistic missiles (SLBMs), heavy bombers equipped for nuclear armaments, 1,550 nuclear warheads on deployed ICBMs, SLBMs, and heavy bombers and others.