"We have always supported resolving any problems that arise in interstate relations and in the dialogue on acute issues through negotiations and through relevant agreements," Ryabkov said on Wednesday.
The deputy foreign minister further stressed that the developments in the situation around Iran nuclear deal and other issues that American counterparts put in the context of this deal, as well as Iran's behavior, attracted Russia's close attention.
READ MORE: Iranian Official Says US Can't Dry Up Country's Oil Exports — Reports
Speaking to Sputnik reporter, Ryabkov also revealed that the meeting of the five mediators and Iran at the level of foreign ministers will take place on the sidelines of the high-level week of the UN General Assembly at the end of September.
"The meeting of the participants of the Joint Comprehensive Plan of Action (JCPOA) — those who stayed in the agreement — will be held at the ministerial level," the official stated.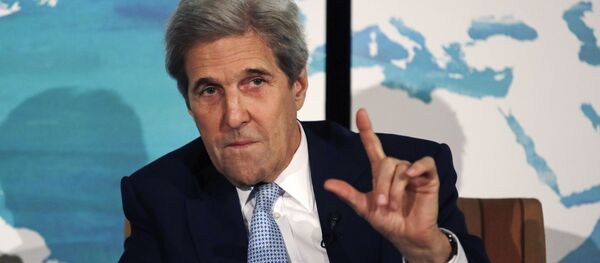 18 September 2018, 17:59 GMT
He also noted that the definite time is being coordinated, and the European External Action Service is expected to make a relevant announcement in the near future. However, Ryabkov assured that it was certain that the meeting would take place.
The JCPOA stipulates the gradual removal of the West's sanctions against Iran in exchange for Tehran maintaining a peaceful nature of its nuclear program. However, US President Donald Trump announced in May the withdrawal of the United States from the JCPOA and the reinstating of the first round of sanctions in August.