"Lead contamination of tap water disproportionately impacts economically depressed cities and communities of color, from Detroit to Jackson, Mississippi; to Ithaca, New York; to Flint, Michigan," Mary Grant, campaign director of Public Water for All, told Sputnik News.
In total, the district has released results from testing at 86 of their 106 school buildings, of which 57 have tested for high levels of lead or copper. That's about two-thirds of all Detroit schools.
Consumption of high levels of lead can cause lead poisoning, which is especially dangerous to children and can lead to impaired cognition, delayed puberty and behavioral issues.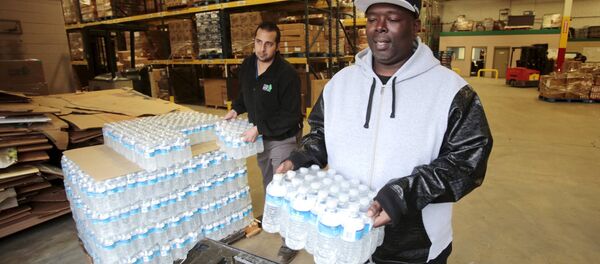 "No amount of lead is safe," Grant said. "Lead is a dangerous neurotoxin that can harm every major system of the human body. Our children are especially vulnerable to the risks posed by lead."
Wednesday's results come less than a month after the district shut off water at every school facility. Superintendent Nikolai Vitti said that "higher than acceptable levels" of lead convinced him to shut down drinking water at the schools "out of an abundance of precaution."
"Nationally, there is no federal requirement for most schools to test for lead and remediate lead problems. Our current lead-in-water regulation is weak and is failing people in Detroit, in Flint and across the country," Grant said. She added that there's no "dedicated source of federal funding" to help local governments and schools "replace pipes and fixtures" to ensure that every person has access to clean water. The problem isn't a lack of funding, but a lack of political will. Lead in school water is a sign of misplaced priorities."
New results are still pending for 10 schools in Detroit identified as having similar problems in 2017.
When the school year started in early September, water bottles and coolers were distributed throughout the system. According to the city's water department, the problem really only exists at the schools because of their aging plumbing systems.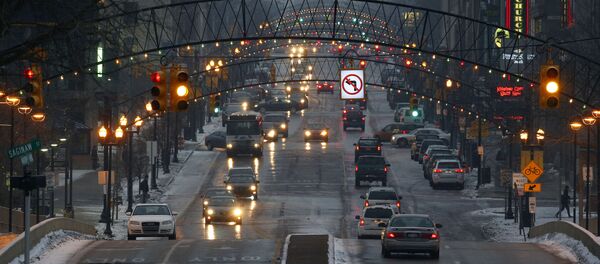 "Lead leaches into the water from lead pipes and plumbing in older buildings," Grant told Sputnik News.
To deal with the problem, Vitti has floated installing a $2 million hydration station in each school. "The hydration stations would be installed in all schools by the beginning of next school year district-wide and replace the need for water coolers," he wrote in an email to school staff. According to the Detroit Free Press, there would be a water station for each 100 students, as well as one in every kitchen, faculty lounge and gymnasium.