"Deployment of the S-300 system will strengthen air defense of the Hmeymim base and protect our servicemen. Possibly, this system will not be the only one transferred there in the nearest future," Bondarev said.
The lawmaker added that the Israeli pilots were aware of being targeted by the Syrian S-200 air defense system, but did not change their course, which meant that they hid behind the Russian Il-20 on purpose.
READ MORE: Supplying Syria With S-300 Will Increase Security Risks — Netanyahu to Putin
"There is information [displayed] inside the cockpit that it is being targeted by an air defense system… The Israeli pilots must have known that the Syrian S-200 was targeting them and would have had to divert the planes," Bondarev said.
However, since the Israeli jets did not change the course, it could be concluded that "they entered the striking range on purpose and trapped [the Russian] jet," the lawmaker concluded.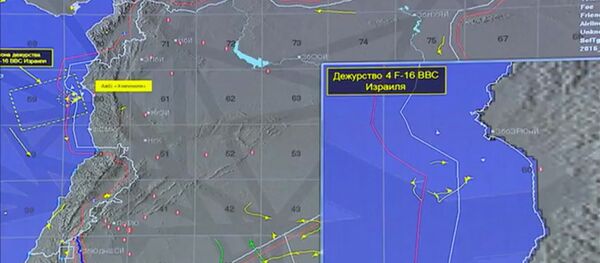 24 September 2018, 17:08 GMT
Earlier in the day, Russian Defense Minister Sergei Shoigu announced that Russia would take a number of measures to boost the safety of its troops in Syria, including the deliveries of the S-300 system, in the wake of the incident.
On September 17, the Russian Hmeimim air base in Syria lost contact with the crew of the military aircraft, which was monitoring the situation on the ground in Syria's Idlib province. At the same time, four Israeli F-16 jets were hitting Syrian targets in Latakia province.
READ MORE: WATCH 3D Reconstruction of Il-20 Downing in Syria, Released by Russian MoD
According to Shoigu, Israel had not notified the Russian military of its airstrikes until only one minute before the fact and failed to provide the location of its bombers to Russia. As a result, the Il-20 was caught in the crossfire and downed by a missile launched by Syria's S-200 air defense system.
Russia has blamed the incident, which claimed the lives of 15 troops, on Israel and said that the Israeli Defense Forces (IDF) used the Russian Il-20 as a shield.