Kristian Rouz — US gasoline prices are at their seasonal four-year high amid the recent increase in international oil prices, and consumers at the pump are starting to feel the squeeze — despite rising crude oil production and refining in the US.
Meanwhile, now that the summer vacation and driving season is over, the demand for fuel is gradually easing, pointing to a likely stabilization in gasoline prices.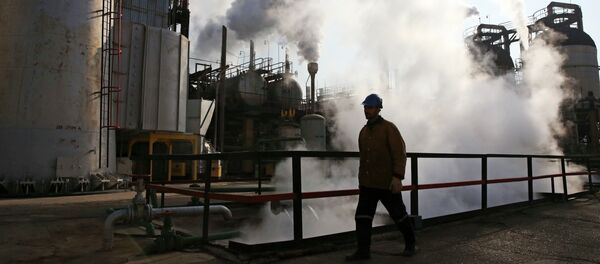 25 September 2018, 23:19 GMT
Analysts say the dynamics in gasoline prices have bucked the trend over the past few weeks, holding steady despite the lower demand, as higher US production is insufficient to offset the gains in global fuel prices.
According to the American Automobile Association, national gas price average stands at $2.867 a gallon ($0.75/liter), its seasonal highest since autumn of 2014. This comes as the WTI oil price has increased to $72.30/bbl, while Brent, another global benchmark, rose to $81.99 in the face of the looming oil embargo against Iran.
The data also suggests US oil prices are repeating the pattern in international, rather than domestic, oil prices, as Brent stands at its 4-year high as well, while US oil has already been at its current levels this past July.
READ MORE: Oil Prices Feared to Spike as Saudi Arabia Runs Low on Popular Crude — Report
This partially explains President Donald Trump's concern with the rise in global oil prices; despite the recent gains, US oil production could stave off possible further gains in US fuel costs. Trump said OPEC is manipulating the oil price to increase the fiscal revenues of its member countries at the expense of the rest of the world.
"We want them to stop raising prices," Trump said at the UN General Assembly earlier this week. "We want them to start lowering prices."
However, higher oil prices are also stemming from a rise in international demand and the ongoing acceleration in global economic growth. According to OPEC data, Saudi Arabia's output is now only 320,000 barrels per day (bpd) below its 2016 high, while US oil production has increased from roughly 9 mln bpd to the current 11 mln bpd.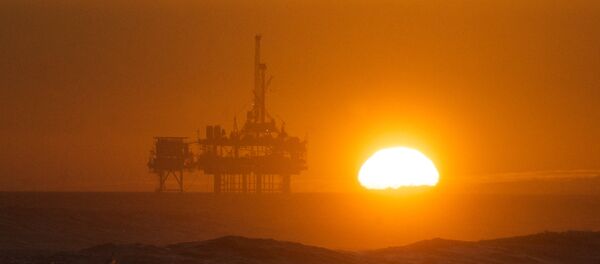 26 September 2018, 13:57 GMT
Overall, the global oil supply is currently higher than it was back in 2016 when oil prices stood at $30/bbl. In late 2015, world oil production stood at 79.8 mln bpd, while this past summer, the world hit its new supply record of 92.6 mln bpd. However, oil prices keep rising due to the rise in global consumption and changes in the use of energy and international trading routs.
Additionally, global fuel prices tend to be speculative and reactive with respect to certain political developments — such as the impending Iran oil embargo, even though Iran's supplies to the international markets have been subdued since the previous embargo was lifted back in 2015.
However, the rise in US gasoline prices comes as quite disheartening for many US consumers.
According to the data from Federal Highway Administration (FHWA), traffic volumes eased by 0.3 percent year-on-year amid the rising oil and gasoline prices this summer. Typically, traffic volumes increase 2-3 percent annually; this figure was last recorded back in 2015 and 2016.
READ MORE: US May Have Ability to Start War on Iran, But Won't Be Able to End It — Lecturer
Officials say the demand for fuel is easing. Government data suggests US gasoline consumption only rose 18,000 bpd in the first half of this year despite quicker economic growth, job creation, and lower unemployment.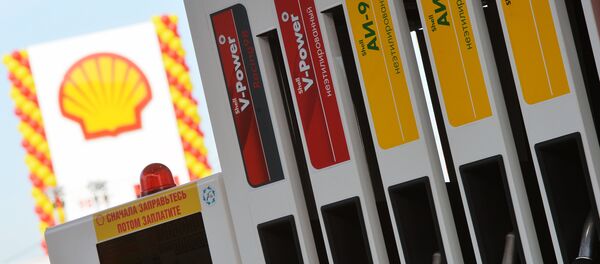 31 August 2017, 21:27 GMT
The Energy Information Administration (EIA) expects gas consumption to decline by 10,000 bpd for this entire year. This comes as good news for the producers of biofuel — particularly in the wake of an expected decrease in US crop prices, as well as renewables; hybrid vehicle manufacturers are expecting higher sales as well.
However, the rise in oil and fuel prices might turn out to be unsustainable over the coming 12 months, as US oil output is expected to surpass 12 mln bpd next year. This, coupled with the ongoing expansion in US refining and the construction of new pipelines, could contain further increases in oil prices.
While some analysts — including Mercuria Energy Group Ltd. and Trafigura Group — expect oil to surpass the $100/bbl mark next year, others say such expectations might be unsubstantiated.
"Another supply catalyst beyond Iran would likely be needed for prices to meaningfully break to the upside," a team of Goldman Sachs researchers wrote in a note. "As a result, we expect Brent prices to stabilize back in their $70-80/bbl range into year-end."
The lingering uncertainty in the international and domestic US energy markets might also drive US crude stockpiles up — which would eventually weigh on US oil prices heading into the new year, and offset the possible gains associated with the disruptions in global supply.