"That is the matter for Russia and Syria to decide," Shoukry, who held a bilateral meeting earlier on Friday at UN Headquarters, said.
When asked if these missile systems will be helpful, Shoukry said, "We view all de-escalation of military activity as a necessary prerequisite to return Syria to a stable and prosperous environment".
What is of concern to Egypt, Shoukry added, is that conditions in Syria become stable and the UN-led political process gets underway. Egypt would like the process to move forward between all of the legitimate Syrian participants to bring security and protect the territorial integrity of Syria, he added.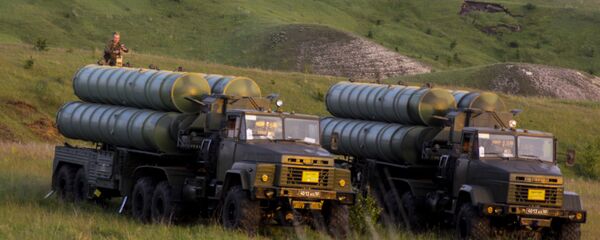 25 September 2018, 18:54 GMT
Prior to that, a Russian Il-20 plane was downed by a missile launched by Syria's S-200 air defense system. The Syrian system was targeting Israeli F-16 jets that were attacking the facilities in the Syrian province of Latakia. According to the Russian Defense Ministry, Israel notified Russia of its operation only a minute before the attack.
Russia has blamed the incident, which claimed the lives of 15 troops, on Israel and said that the Israeli Defense Forces (IDF) used the Russian Il-20 as a shield.