Theresa May said that neither EU proposal was acceptable for Britain.
"My message to my party is let's come together and get the best deal for Britain," May said at the annual Conservative Party conference.
May urged to focus on the national interest and to work together to get the right deal. She added that the EU has concerns because it is an ambitious arrangement for Britain.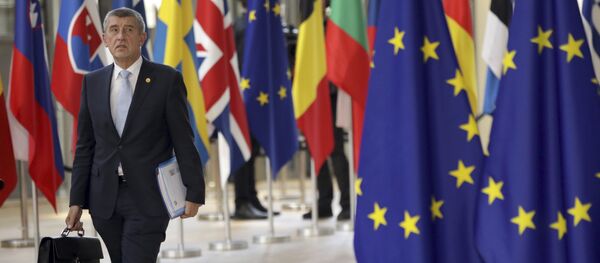 20 September 2018, 13:17 GMT
Theresa May proposed her Chequers plan in July, prompting disagreements within the Tory ranks and resignations of several cabinet figures, including Davis and then-Foreign Secretary Boris Johnson in protest against the proposals.
Earlier in September, UK media reported that the ERG and other pro-Brexit Conservative members discussed potentially proposing a vote of no confidence in May's leadership due to her way of dealing with the Brexit process.
The United Kingdom is expected to leave the European Union in March, but the sides still have a number of unresolved issues over post-Brexit arrangements. The no-deal scenario remains possible, as London and Brussels disagree on several crucial points, including customs regulations and the Irish border.