"I am not an expert on this. But I think it is obvious and everybody is predicting that if Iran is out of the market it would have serious effects on the market, including on oil prices," the high-ranking diplomat said.
When asked whether Iran was planning to block the Strait of Hormuz, as threatened by the Islamic Revolutionary Guard Corps (IRGC), Araghchi noted that it was "not a threat, " but "a reality."
"Obviously, all countries in the Persian Gulf region want to sell their oil, and the world is in need of this region's oil and other energy resources. So we should make everybody happy in the region and satisfied with the arrangements in the region, so all oil producers can sell their oil and all people in the region can enjoy their life. Any arrangements should be inclusive. If you exclude one country, make sure that one country's oil sale comes to zero, as [US] President [Donald] Trump wants, that would create problems for the whole region. This is an obvious fact. It does not need any argument," the diplomat said.
Russia's S-300 Supplies to Contribute to Security in Syria 
Tehran believes that Russia's deliveries of S-300 air defense systems to Syria will contribute to the security and stability of this country, Iranian Deputy Foreign Minister Abbas Araghchi told Sputnik.
"If the Syrian government decides to buy this and if the Russian government decides to sell it, I'm sure it would be useful for the security of Syria and the stability of that country," Araghchi said.
READ MORE: Russian Il-20 Aircraft Could Be Equipped With New EW Devices — Tech Concern
Last week, Russian Defense Minister Sergei Shoigu announced that Russia would take a number of measures to boost the safety of its troops in Syria, including deliveries of the S-300 systems, in the wake of the downing of the Il-20 military plane near Syria.
Iran Not Ruling Out Creating SWIFT Analogue to Bypass US Sanctions
Tehran is not ruling out the possibility of establishing an alternative to the international payments provider SWIFT to circumvent US sanctions, Iranian Deputy Foreign Minister Abbas Araghchi told Sputnik.
"As we know Europeans are also working on SWIFT to see how SWIFT can continue working with Iran, or if a parallel [financial] messaging system is necessary or not … It could go either way — either SWIFT can continue working with Iran, or a parallel messaging system could be established for Iran. This is something that we are still working on," Araghchi said.
In August, German Foreign Minister Heiko Maas called on the European Union to set up an independent equivalent of the SWIFT system in order to protect EU firms from the US sanctions against Iran, targeting actors doing business with the Islamic Republic.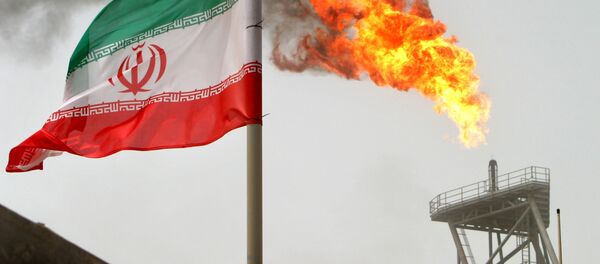 27 September 2018, 07:15 GMT
The EU mechanism of transactions with Iran, aimed at circumventing the US sanctions against the Middle Eastern country, will be available for third countries, Iranian Deputy Foreign Minister Abbas Araghchi stated.
Araghchi noted that it was "not a vehicle only between Iran and the EU."
"Third countries can also use that. And this is the important element in SPV that it is not only for Europeans but also other countries can use this. We hope that before the reimposition of the second part of the US sanctions [on November 4] these mechanisms can be in place and be functional," the diplomat said.
READ MORE: Iran, Israel Exchange Barbs During UNGA Debates With Syria at Heart of Discord
Araghchi said that the US withdrawal from the JCPOA, as well as its reinstatement of sanctions against Iran, damaged the balance in the JCPOA, with Iran's "takes" reduced, and its "gives" remaining the same.
He specified that the details of the SPV were not available yet, as it was a "very complicated issue."
"We know that there are elements who are trying to stop this, who are trying to sabotage the process. I think it's preferred to be completed first and then be announced. The details will be announced afterwards," Araghchi stressed.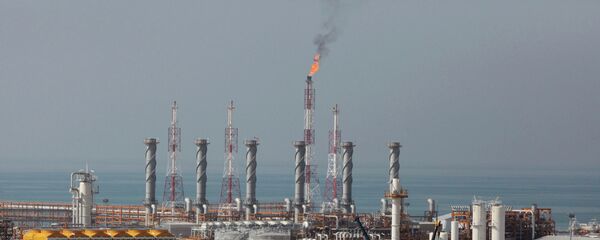 10 September 2018, 19:21 GMT
Last week, EU foreign affairs chief, Federica Mogherini, said that the foreign ministers of the remaining signatories to the Joint Comprehensive Plan of Action (JCPOA) had agreed to create a Special Purpose Vehicle (SPV) that would facilitate trade between European companies and Iran amid US sanctions against Tehran. Mogherini explained that the legal entity would be established to enable European companies to continue legitimate transactions with Iran in accordance with EU legislation. On Tuesday, Mogherini said the SPV could be in place before November.
Iran to Withdraw From JCPOA If Deal No Longer Beneficial for Tehran
Iran will remain in the Joint Comprehensive Plan of Action (JCPOA), commonly known as the Iran nuclear deal, until it is beneficial for the country, Iranian Deputy Foreign Minister Abbas Araghchi told RIA Novosti.
"Well, there is no plan 'B.' We either benefit from the deal, or we don't. We stay in the deal as long as we can benefit from that. The day, that we cannot benefit from the deal, there is no dividends for Iran in the deal, there is no reason for Iran to remain in the deal," Araghchi said when asked what Tehran would do if the deal was no longer beneficial for the country.
Araghchi also noted that the JCPOA ministerial meeting demonstrated that participants looked for practical solutions to the problem and reiterated their commitment to the deal.
"The participants said very clearly that they are working on different ideas how to guarantee Iran's benefits of the deal," he added.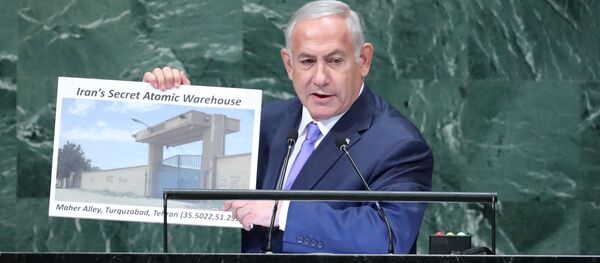 28 September 2018, 14:51 GMT
Araghchi said that the ministers presented a concrete idea on how to make the deal work for Iran, mentioning their plan to establish the Special Purpose Vehicle (SPV), which is aimed at allowing EU and non-EU countries to do business with Iran, and adding that now Tehran needed these practical solutions to be implemented.
"The moment they [practical solutions] are in place and in effect, we can say that JCPOA is saved. Otherwise, we are still in a shaky position," the deputy foreign minister said.
READ MORE: 'Maintaining Financial Payment Channels': Europe Defies Trump's Iran Sanctions
In May, the United States announced its withdrawal from the JCPOA, claiming that Iran had violated the deal. As the JCPOA is providing for the gradual removal of the Western sanctions against Iran in exchange for Tehran abandoning its nuclear weapons program, the US move to withdraw resulted in sanctions being re-imposed While the first round of sanctions was reinstated in August, the second one, targeting the country's oil and banking sectors, is scheduled for November 4.