"The demonstrative invasion of Kosovan special forces  in Serb-populated areas in the north of the province on September 29, which defied the existing agreements between Belgrade and Pristina, are simply a provocation aimed at intimidating Kosovan Serbs and putting pressure on Serbia," Russian Foreign Ministry Spokeswoman Maria Zakharova stated Monday.
READ MORE: Serbia's President Vucic to Ask Putin for Support Over Situation in Kosovo
She also criticized the peacekeepers, which were supposed to prevent possible conflicts in the region.
"We condemn in this regard the passive behavior of the international forces in Kosovo, which have not taken any action, despite the fact that in accordance with the UNSC mandate, they are responsible for safeguarding peace and security in the territory," Zakharova stressed.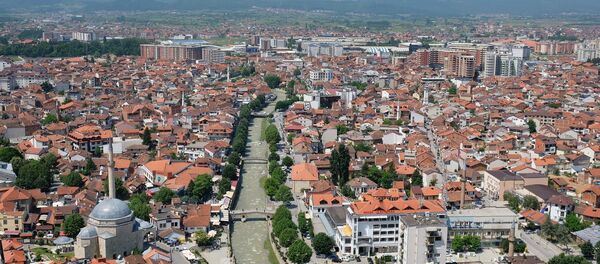 19 September 2018, 14:50 GMT
About 60 servicemen of the self-proclaimed Republic of Kosovo's special forces were deployed in the vicinity of Lake Gazivoda near the Belgrade-controlled Gazivoda hydroelectric power station, triggering a
harsh reaction from Serbian authorities.
In 2008, Kosovo's ethnic Albanian leadership unilaterally proclaimed independence from Serbia, which has never recognized the move. The self-proclaimed republic is currently recognized by more than 100 countries.