"If you look at the price at which [Musk] sells Falcon [rocket launch vehicles] to the Pentagon and what its price is on the market, you'll see that it is pure dumping. In order to drive Russia out of this market he sells launches for $40-50 million, sometimes $50-60 million," Rogozin told Russia's Channel One.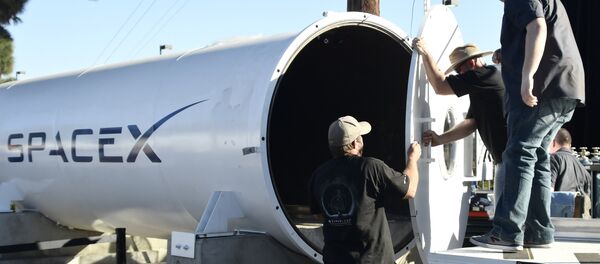 18 September 2018, 16:11 GMT
The Roscosmos head indicated that the US Defense Department, in turn, paid Musk an average of $150 million for every launch.
"So you see, [Musk] is paid more in order to enable him to offer cheaper items on the market. And, clearly, Russia cannot compete [in such conditions]. We cannot ask [the Russian] Defense Ministry for a price for launch which is three, four or five times higher in the interest of our national security," Rogozin said.
Rogozin noted, at the same time, that Musk was a very talented engineer and PR specialist.
Rogozin also said that the serial production of Russia's Angara heavy-lift rocket will enable Russia to rank first in terms of space launches again.
"We will do everything possible in order to implement all our plans, which consist of moving to serial closed-loop production cycle of our new Angara rocket. In 2019, we will carry out another launch of heavy-lift Angara and starting in 2023 we will proceed with its serial production… We will come back and be the first again, I promise you," Rogozin said.
He also said that US sanctions in relation to Russian defense industry products will not work, because they are made from domestic components, while in the space sector Russia and the United States are mutually dependent.
"I strongly doubt that sanctions can have any significant impact on the volumes and quality of production. All that needed to be replaced, we have already replaced," Rogozin said in an interview with Channel 1 television.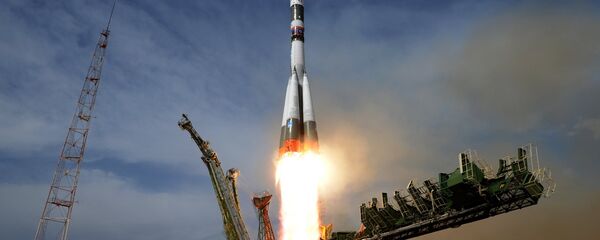 11 September 2018, 10:59 GMT
He admitted, though, that the sanctions on the supply of microelectronics products to Russia were "quite painful." "But we are coping with that," Rogozin stressed.
The head of Russia's State Space Corporation Roscosmos also said that China is able to become an equal partner of Russia in the exploration of the Moon in the coming years.
"We do not rule out that our manned program for the Moon, the construction of a scientific station on the surface of the moon, may become joint projects with our Chinese counterparts. They [the Chinese] can become our equal partners in the coming years," Rogozin said in an interview with Channel 1 television.
Rogozin also noted that Russia does not use space equipment to harm other nations' satellites, it would be a "casus belli," after media reported earlier in the day that Russia might be working on an anti-satellite weapon system.
"The cases that our US colleagues mention are not true. We do not do such things. We will never damage other spacecraft in peace time, because damaging someone else's spacecraft is casus belli, provides grounds for war. We do not do such nonsense," Rogozin said, as aired on Russia's Channel One.