On May 8, US President Donald Trump announced Washington's withdrawal from the Iran nuclear deal and re-imposition of the previously lifted sanctions against Iran, including secondary sanctions that target countries doing business with Iran, in two phases. The first round of sanctions was reinstated in August while the next will take effect on November 5.
"A few dollars are already priced in by market participants as risks… I estimate it at $5-$7," Novak said on the sidelines of the Russian Energy Week (REW).
READ MORE: 'Oil Prices are Going to Increase Above $100 Within a Few Weeks' — Professor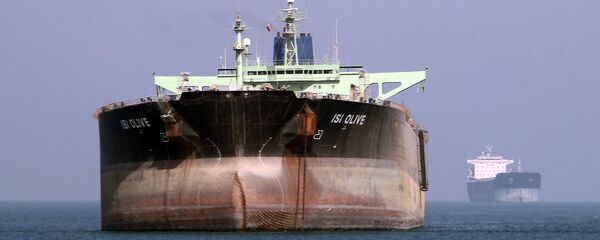 1 October 2018, 07:23 GMT
He explained that it was not only the "Trump factor," but also the statements of consumers — whether or not they will not import oil from Iran.
Oil prices stability is more important for Russia than a certain level of oil prices, Novak noted.
"Today, Russian President Vladimir Putin said that the price of $65-$75 suits Russia well. We consider it important for the price to be stable, so that the volatility is not as high as in 2014-2015 or today, when the price may rise, and then will collapse, if suddenly there is oversupply in the market. Therefore, let it be better less volatile and more stable," Novak said, answering what price level would be comfortable for Russia.
London-traded Brent crude futures for December hit a four-year high at $85.94 per barrel earlier in the day.
Commenting on the oil market volatility, Associate Professor Nafis Alam of the University of Reading, said that the fuel prices are being pushed by rising uncertainty in the global markets and global trade tensions.
"US is considering waivers on Iran oil sanctions which also brought some respite to the Oil supply in the market. A lower growth in emerging markets (EM) followed by the weakening of currencies is also the reason for volatility in the financial market thus a good reason for a jump in the oil prices," he said.
The Russian Energy Week forum started earlier in the day in Moscow and will continue through Saturday. Rossiya Segodnya International Information Agency is the official media partner of the event.