"Greece is one of the countries that fully meets the requirements of the alliance… very soon an aviation training center [will be established] in Kalamata," Kammenos said, as quoted by the ministry's press service.
The minister underlined that Greece was "an oasis" of stability in the historically turbulent Balkan region.
READ MORE: NATO Chief Urges Greece to Ratify Name Change Deal of Former Yugoslav Republic
Moreover, the agreement to establish an international center for training of NATO helicopter crews has been signed by the defense ministers of Croatia, Bulgaria, Hungary, and Slovenia, in the presence of the alliance's deputy secretary general, Rose Gottemoeller, according to the Croatian Defense Ministry.
"This initiative is strongly supported by the NATO headquarters and NSHQ [NATO Special Operations Headquarters], the command of the alliance's special operations, which expressed full support for the establishment of this center with the possibility of participation of other allies," the ministry's statement read.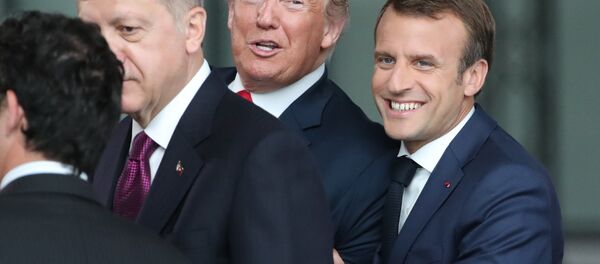 The new center is expected to open in 2019 and be located in the Croatian Zemunik Air Force base near the central city of Zadar, according to the statement.
NATO has been significantly increasing its presence in Eastern Europe since the start of the Ukrainian crisis in 2014, using Russia's alleged interference in Ukrainian internal affairs as a pretext. Moscow has denied all accusations.
Moscow has repeatedly voiced its protest over the NATO military buildup, saying that it will only undermine regional stability and result in a new arms race.