Earlier this week, UN Special Envoy for Yemen Martin Griffiths said he was hopeful to resume peace talks on Yemen by November. The negotiations were supposed to begin last month in Geneva but they were canceled due to tensions between Saudi Arabia and the Houthis.
When asked about the prospects for the next peace talks on Yemen, Lenderking said, "We are very much supporting that."
"It's probably not going to be in Geneva, but we are very dedicated to trying to get at least the Yemenis and the Yemeni government and the Houthis to the [negotiating] table in the near future," Lenderking said.
READ MORE: Yemen Government Ends UN Rights Experts' Mandate Over Scathing Report
Griffiths said he was not sure when the talks would take place but hoped it would be soon.
"Not sure [when] but the sooner the better," Lenderking said. "It's up to him [Griffiths] to set the venue… Wherever this could be done we would support it — we don't have any particular views about where it should happen."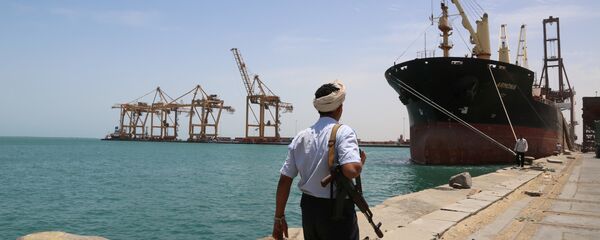 17 September 2018, 22:04 GMT
Earlier in September, UN-mediated peace talks on Yemen were supposed to start in Geneva, but the Houthi delegation failed to arrive, accusing the Saudi-led coalition, which controls Yemeni airspace, of blocking them from traveling. UN Special Envoy for Yemen Martin Griffiths later announced that new dates for peace talks would be set.
Yemen has been engulfed in an armed conflict between official government forces and the Houthi rebels for several years now. The Saudi-led coalition has been carrying out airstrikes against the Houthis at Hadi's request since March 2015.