However, Western powers have continuously cited "freedom of navigation" under the 1982 United Nations Convention on the Law of the Sea to justify their actions. Sputnik spoke with Saikat Bhattacharya, research scholar at Jadavpur University in Kolkutta, India, about China's claims to sovereignty over the South China Sea dating back to the 1400s, in addition to greater implications for Western powers and their strategies in the disputed maritime region. 
What Have Western Scholars Historically Argued About the South China Sea? 
Saikat explained how the Middle Kingdom acquired the South China Sea during Han Chinese rule in the 1400s, leading to cartographic advancements which ultimately gave the sea its name. 
"China's claims to the South China Sea are purely based upon the Han Chinese Ming dynasty, where Admiral Zheng He led maritime expeditions throughout the Indian Ocean and parts of Africa in the early fifteenth-century," he stated. 
In addition to these maritime discoveries, Ming dynasty authorities have "traditionally used folklore, myths and legends to bolster territorial and maritime claims."  
He added that China has traditionally postured itself as "the oldest and most advanced civilization in the heart of Asia, surrounded by states in East and Southeast Asia that were never conquered," demonstrating China's commitment to non-interference in other sovereign territories which continues today via the Communist Party's Five Principles of Peaceful Coexistence doctrine. 
READ MORE: US Should Avoid Conflict, Opt For Win-Win Cooperation — China's Foreign Minister 
China's rule over the South China Sea stems from a lineage shared between "Mongols, Tibetans, Manchus, and Hans" who "were all Chinese" via different dynasties and kingdoms, but Westerners have traditionally tried to compartmentalize China's history by exploiting divisions between ethnic groups.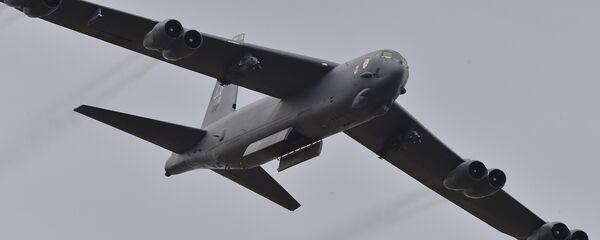 "Westerners note that Chinese dynasties had built the Great Wall to keep out northern Mongol and Manchu tribes from invading Han China," Saikat Bhattacharya stated. "Western historians thus refuse to accept that territories conquered by the Mongolian Yuan dynasty and Manchurian Qing dynasty are a part of Han China." 
"China's claim on Taiwan and the South China Sea are also based on the grounds that both were part of the Manchu Qing empire," he added, stating that China was a multi-ethnic and cosmopolitan nation traversing many regions throughout its territories.  
"Westerners fail to understand that today's China is not just traditionally Han Chinese, but also other ethnic groups whom got dissolved into the Han Chinese," he said. "Most Mongolians and Manchurians have been completely dissolved into the Hans, with the Han Chinese conversely inheriting Mongolian and Manchurian legacies." 
Saikat also said that both the Mongolian and Manchurian conquests of Han China have had a lot of "collaborators, supporters, and beneficiaries from [the] Hans as well, so labelling Yuan or Qing [dynasties] a non-Han legacy is clearly a distortion of history." 
He pointed out that Western scholar on China Martin Jacques noted this in his book, "When China Rules the World" in a chapter concerning imperial Sino-centrism and Chinese nationalism. 
Saikat explained that Western scholars like Sir John Bowring have historically attempted to refute Han Chinese claims to the South China Sea by pointing out that Malayo-Polynesian people had colonized much of the world, "from Taiwan to New Zealand and Hawaii in the south and east, and Madagascar in the west, while the Chinese were latecomers." 
"But, by that measure, Western Europeans should not make claims to any of these regions as New Zealand and Australia were colonized, the United States took the distant territory of Guam and the French claimed islands throughout the South Pacific," Saikat argued, adding that "Bowring's arguments directly refute Western presences in Asia as well." 
The South China Sea and Modern-Day Conflict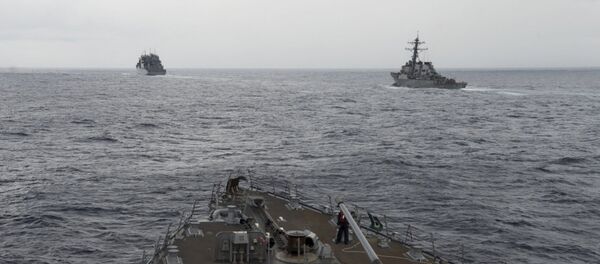 2 October 2018, 03:55 GMT
Saikat Bhattacharya explained that current provocations in the South China Sea stem from a history of Western provocations used to affect trade in Asia, beginning with Britain's Pax Britannica against the First French Empire and US Navy officer Matthew Perry's 'gunboat diplomacy', and is often attributed to the correlation between rising industry and the military industrial complex. 
"After World War II, the US held roughly 50 percent of the world's GDP and conquered entire colonial legacies from Western Europe, becoming the West's de facto global security provider and largest economy at the time," Saikat explained, adding that following the collapse of the USSR, the US was emboldened to "extend its role as a global security provider [via the North Atlantic Treaty Organization (NATO)] even further despite its share in global GDP continuing to fall." 
READ MORE: US Bluster on South China Sea Aimed at Regional Allies, Not Beijing — Think Tank 
"By 2017, America's share of global GDP in terms of purchasing power parity became as low as 15.6 percent while China's climbed to 18.7 percent, creating a schism in global economics and geopolitics," he stated. He continued that, following former US president Richard Nixon's deal with Saudi King Faisal to create the petrodollar, "the US dollar's role as a leading and dominant reserve currency was logical economically and geopolitically, but has become weaker over time."  
"One could even say that global security must be shared with other powers with high shares of global GDP," Saikat mentioned. "However, the US has prioritized its foreign security policy in China's backyards, which includes the South China Sea, for economic and geopolitical reasons."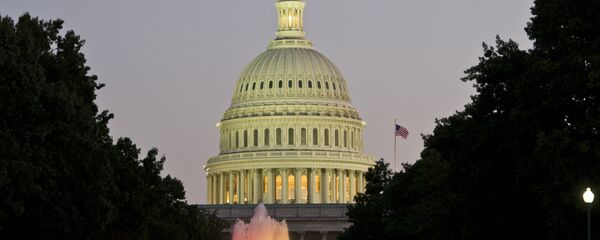 To date, the South China Sea is a fundamental driver of the global economy, with over one-third of all shipping passing through the Sea valued over $3 trillion per annum. A stubborn US presence there would allow America to limit global trade via military blockades. 
He also explained that many US allies have "strong vested interests in preserving America's geopolitical reach," adding that "former colonial powers like the United Kingdom and France" find it easier to dominate surrounding countries and "project themselves as a 'superior civilization'" by collaborating with other NATO members alongside Australia.  
"These former colonists never want the US to economize [America's] global security policy as they would lose global influence, especially with civil unrest growing at home due to disastrous domestic policies," he said. He continued that the world is seeing a major shift in geopolitical power towards Chinese, Eurasian, Indian, and Arab powers, which has begun to upset the present Western establishment who sees this as a defeat. 
READ MORE: EU Blocking Statute, SPV Can Derail US Sanctions on Iran — Economist 
"If China asserts itself in the South China Sea, then countries like Australia [and the US] will fear China's rise as a global power," he said, whereas the UK and France still possess colonial networks throughout the world "which are also allied with the US post-World War II."  
"These networks may also refuse to accept China's prominence in the South China Sea or anywhere else in the world, and nor would they accept China's rise unless the US declines further and China accepts them under new multipolar order," he continued.
"The former Anglo-French-Dutch networks will determine how fast the US can economize its geopolitical reach, not only in the South China Sea, but throughout the world." 
The views and opinions expressed in this article are solely those of the speaker and do not necessarily reflect Sputnik's position.