Kamari Guthrie, director of communications for Vote.org, told BuzzFeed News in an article published Monday that since Tay Tay dished on her political standings and called on fans to do their part over the weekend, the nonprofit organization has seen thousands flock to its site to register.
"We are up to 65,000 registrations in a single 24-hour period since T. Swift's post," Guthrie said. "Vote.org saw [Tennessee] registrations spike specifically since Taylor's post."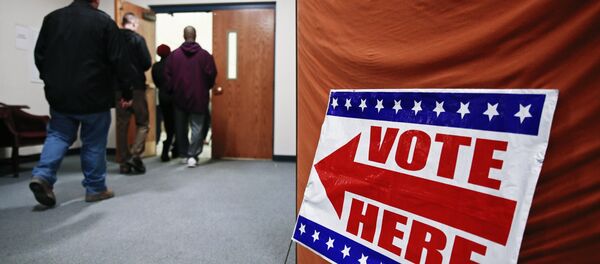 26 September 2018, 23:40 GMT
"Thank God for Taylor Swift," she added. By the time Tuesday rolled around, registration numbers had grown to more than 102,000, according to CNBC, which noted that 65,000 individuals who had registered were between the ages of 18 and 29.
As for numbers detailing voter stats in Swift's home state of Tennessee, Vote.org indicated that in the 36 hours after Swift took to Instagram to call on her fans, nearly 2,200 people registered to vote. It did, however, note that a small percentage was likely attributable to residents wanting to meet the registration deadline, which in 13 US states is October 9.
The 28-year-old musician revealed on Instagram that she would not longer remain silent when it came to political issues, stating that she felt obligated to speak out "due to several events in my life and in the world in the past two years."
​"I always have and always will cast my vote based on which candidate will protect and fight for the human rights I believe we all deserve in this country," Swift wrote.
"I believe in the fight for LGBTQ rights, and that any form of discrimination based on sexual orientation or gender is WRONG. I believe that the systemic racism we still see in this country towards people of color is terrifying, sickening and prevalent."
Swift then went on to announce that she would not be voting for Republican Tennessee contender Marsha Blackburn — currently a member of the US House of Representatives — for the US Senate. "Her voting record in Congress appalls and terrifies me. She voted against equal pay for women. She voted against the Reauthorization of the Violence Against Women Act, which attempts to protect women from domestic violence, stalking and date rape," she wrote.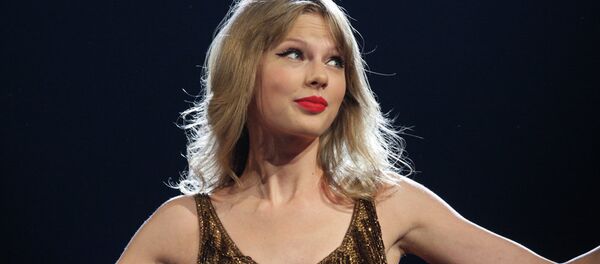 8 October 2018, 07:28 GMT
After offering additional reasons, Swift stated that Blackburn's standings "are not MY Tennessee values." The artist will instead be voting for two Tennessee Democrats, Phil Bredesen for the US Senate and Jim Cooper for the House of Representatives.
"So many intelligent, thoughtful, self-possessed people have turned 18 in the past two years and now have the right and privilege to make their vote count. But first you need to register, which is quick and easy to do. October 9th is the LAST DAY to register to vote in the state of TN. Go to vote.org and you can find all the info," Swift continued, before wrapping up her social media post by wishing everyone a "Happy Voting."
After hearing about Swift's comments, US President Donald Trump offered his own thoughts on the matter, telling reporters at the White House that he now likes the pop star's music "25 percent less." POTUS also noted that Swift "doesn't know anything" about Blackburn.