Abu Bakr al-Baghdadi, the leader of Daesh*, has ordered the execution of 320 of his followers, including high-ranking officers for "disloyalty," Iraqi News reported citing the country's intelligence reports. According to the media outlet, such high-profile commanders as Abu al-Baraa al-Ansari, Sief al-Din al-Iraqi, Abu Otham al-Tal Afari, Abu Iman al-Mowahed and Marawan Hadid al-Suri are on the kill-list.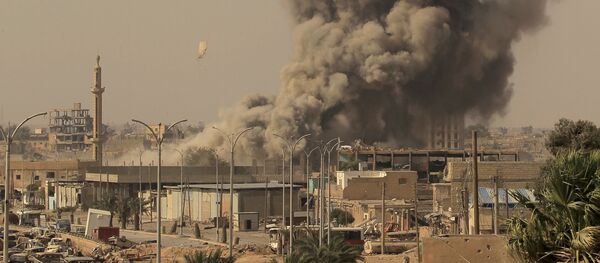 10 October 2018, 19:05 GMT
Abu Bakr al-Baghdadi, who has a $25 million bounty on his head, survived several assassinations with the most recent attempt conducted by Iraqi Popular Mobilization Forces in October failing due to the Daesh* leader arriving late for a leadership meeting, according to the militia leader Jabbar al-Maamouri. In his latest address to his followers, Baghdadi urged them to burn Daesh* enemies everywhere and hit the "media centers of the infidels."
*Daesh (also known as ISIS/ISIL/IS) is a terrorist organization banned in Russia