During a news briefing with US Defense Secretary James Mattis in Washington, DC, Kammenos suggested the US establish a more permanent presence in his country and help form a new Balkan military alliance in the region to combat Russian influence, Stars and Stripes reported Thursday. The suggestion comes shortly after Greece's northern neighbor of Macedonia voted on September 30 to change its name from "Former Yugoslav Republic of Macedonia" to "Northern Macedonia," part of a deal with Greece before Athens would assent to Skopje joining NATO, and which Mattis has previously claimed Russia attempted to thwart because it strongly opposes Macedonia joining the alliance.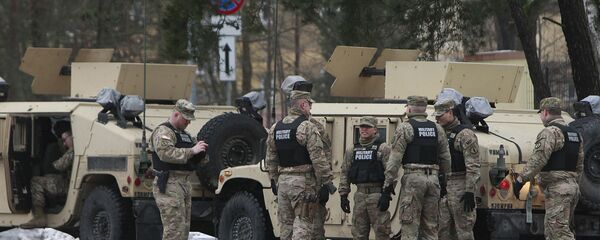 7 October 2018, 20:06 GMT
"We do not want to see Russia doing there [in Macedonia] what they have tried to do in so many other countries," Mattis told reporters in Skopje, Reuters reported on September 17. "No doubt that they have transferred money, and they are also conducting broader influence campaigns."
The US already has a large naval base at Souda Bay on the island of Crete and flies MQ-9 Reaper drones out of Larissa Air Force Base in the north of the country, but Kammenos suggested the US build bases in Alexandroupoli and Volos, port cities in the east on the Aegean Sea, close to the Turkish Straits, the only entry and exit point for naval vessels traveling between the Black Sea and the Mediterranean or seas beyond.
Kammenos also lobbied the US State Department during his visit, seeking a regional defense alliance to reduce Russian influence in the region and safeguard regional stability, New Europe reported. Kammenos told Deputy Secretary of State John Sullivan and Assistant Secretary for European Affairs Wess Mitchell that he envisioned a pact including Greece, Northern Macedonia, Albania, Bulgaria and later Serbia.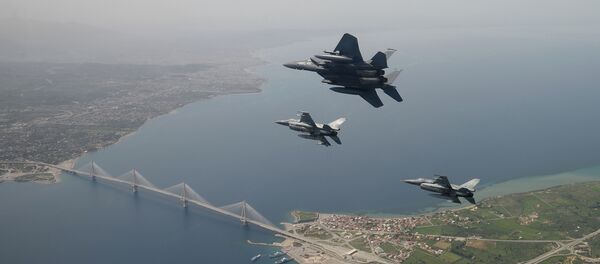 4 October 2018, 16:44 GMT
Greek Alternate Foreign Minister Giorgos Katrougalos reportedly hates the idea, and New Europe noted the US State Department didn't consider the idea worthy of mentioning in its readout on the Tuesday meeting.
Joe Lombardo, Co-Coordinator of the United National Antiwar Coalition in the United States, told Radio Sputnik's By Any Means Necessary Thursday that the proposal suits US plans, which involve "just further surrounding Russia and bringing us closer to war."
​"The United States is pressuring all of the NATO countries to increase their military budgets and this all fits into that. The only warm-water port that Russia has is in Crimea, and it has to go through the Black Sea, and this is a way to try to intercede and perhaps cut off any naval maneuvers that Russia could do."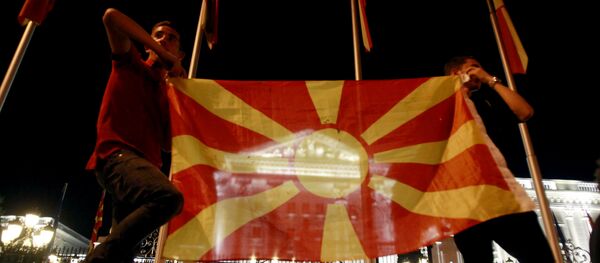 2 October 2018, 10:50 GMT
"You have to realize, first of all, that the United States already has close to a thousand foreign military bases. It has about 20 times the number of foreign military bases as all other countries combined. The US military is in around 172 countries — these are all aggressive moves on the part of the United States. The second-highest country, which has foreign military bases in the teens, is Britain, one of the US' allies, and the third country is France, so these are both remnants of their imperial past, and what we see today is US imperialism in its moves to dominate the world."
Lombardo said "part of this is related to what's going on in Syria," noting that Greece would offer "better listening stations for the United States to see what's going on in Syria," noting that the US is presently in control of the eastern third of Syria, where most of its oil resources are, and that the US and Turkey, a NATO ally, have "come to an agreement" about the boiling situation around Idlib. The base's general proximity to the Middle East, an area with "a lot of oil" and in which the US has another opportunity to encircle Russia but is also in a regional conflict with Iran, is another likely selling point for a Greek base, the activist said.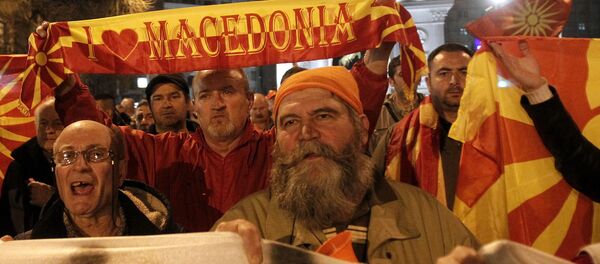 1 October 2018, 17:21 GMT
Noting that the Greek government is controlled by SYRIZA, an alliance of left-wing and socialist parties, Lombardo said they're now "tipping their hat to US imperialism," describing it as "a betrayal of the Greek people and all peace-loving people around the world."
Opposing this is "the task of the anti-war movement in this country," Lombardo said, noting that activists from dozens of countries are coordinating concerted protests against foreign US military bases, particularly at an international conference against NATO being held in Dublin, Ireland, in November.