Barnier's words came on the same day Brussels demanded Britain provide new solutions for Brexit talks after UK Prime Minister Theresa May failed to reach an agreement with EU leaders to prevent a hard border on the island of Ireland, Financial Times reported.
READ MORE: 'No Grounds for Optimism' on Brexit Ahead of European Council — Tusk
Donald Tusk, president of the European Council, said it is up to May to craft "concrete proposals" for the Brussels summit on Wednesday.
"What we need… is the feeling that we are at least closer to a real positive breakthrough," Tusk said.
Both the UK and the EU hope to reach an agreement this week and sign off on a draft withdrawal treaty including "backstop" provisions on the Northern Ireland border for the transition period until 2021, to avoid repeating the failure of the Salzburg summit last month.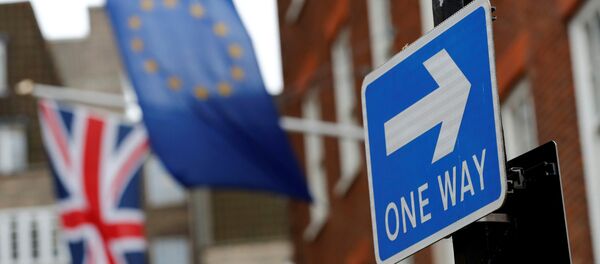 14 October 2018, 19:39 GMT
Barnier stood up to for May on Tuesday, saying that British PM had made "courageous" attempts to strike a deal despite facing serious difficulties to get her plan supported by the UK Parliament.
"The Brits need more time," he said at the Luxembourg meeting Tuesday, according to the Financial Times' anonymous sources.
Another diplomat, who preferred not to be named, said that the EU was "waiting for the UK to make up their minds" on the Irish border solution.
The meeting between the EU and UK negotiators scheduled for this Wednesday will decide if enough progress has been made to announce a special summit in November to close the Brexit deal. However, Tusk said his talks with Barnier on Tuesday, as well as May's message to Parliament on Monday, gave him "no grounds for optimism."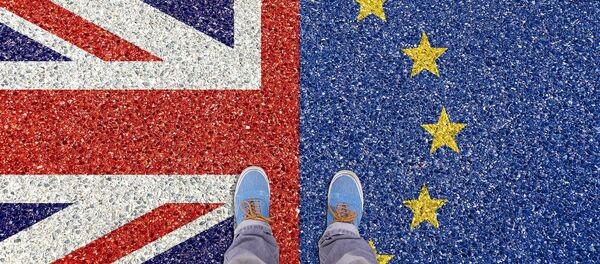 16 October 2018, 07:00 GMT
May addressed her critics in the House of Commons with a message urging them to  "stand together" and promising a Brexit deal that will satisfy Parliament. "We are moving closer to one another," May's spokesperson told the potential rebels, according to the Financial Times.
The Irish backstop could come into effect if other solutions to avoid a hard border fail. Under the backstop, Northern Ireland would remain part of the EU's customs union and a single market for goods. EU officials also insisted that no such insurance policy can be time-limited, allowing Britain less space for negotiations, as the UK government does not want to cede the ability to create its own trade deals, which could be an issue if Northern Ireland remains as part of the EU's market without a defined separation date.
May is slated to present her updated Brexit and Irish border plans in Brussels on Wednesday afternoon, ahead of a dinner for the remaining 27 prime ministers and presidents of the EU. After that, the EU leaders will discuss among themselves how to respond.