The US is ready to give "a whole lot" to sign a new treaty with Iran that would take into account all of Washington's concerns, including Tehran's missile program, the US Special Representative for Iran Brian Hook said.
It is not the first time that Washington has invited Iran to conclude a new treaty since it walked out of the 2015 nuclear deal with Tehran.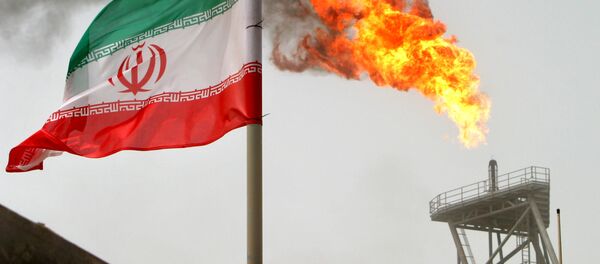 15 October 2018, 15:19 GMT
Tehran insists that it won't ink a new agreement with the US after Washington's mistake of withdrawing from the Joint Comprehensive Plan of Action (JCPOA).
In his address to the 73rd session of the UN General Assembly in September, Iranian President Hassan Rouhani said that Tehran would agree to negotiate with the US but only if Washington changed its attitude towards the Islamic Republic.
In an interview with Sputnik Persian, Iranian political observer Ali Reza Rezakhah and a Tehran University expert in US affairs, Mohammad Marandi, spoke about the terms on which Tehran would be ready to sign a new accord with Washington.
According to Dr. Rezakhah, signing a new a new agreement with the US made no sense as Washington's departure from the JCPOA showed everyone that it can't be trusted.
"Statements alone are not enough, because the US has repeatedly declared its intention of concluding a new treaty with Iran. Singing a new treaty with the United States makes no sense. This is logical too because one can conclude a new agreement only with someone who fulfills his obligations. This means that we need to be confident about what the United States is saying," Reza Rezakhah said.
He added that there weren't any guarantees that the US would fulfill its obligations under a new treaty.
"It unilaterally withdrew from the JCPOA treaty, violating all its international obligations. Neither Iran nor any other country can agree to sign a treaty with the United States, since they (the United States) do not honor their obligations. When speaking at the UN General Assembly, President Hassan Rouhani stated that Iran is ready to negotiate, provided that the United States takes the first step by adhering to the JCPOA."
Mohammad Marandi flatly ruled out any new agreement with the US.
"It will not happen. Iran will not sign a new agreement with the United States or re-negotiate with it. With the JCPOA in place, what new agreement can we talk about? If the Americans do not understand this, then they know the Iranians even worse than we could have imagined."
According to him, by violating the JCPOA the US proved that it can't live up to its commitments.
"Tomorrow we will conclude an agreement with the United States, and they will walk out of it again. This defies logic," Dr. Marandi argued.
"Even if Iran agrees to negotiate (a new agreement), the United States will take this as a sign of its pressure having worked and will ramp it up even more," Marandi continued.
Iran would agree to negotiate with the US only if Washington returns to the JCPOA and negotiates within its framework," Mohammad Marandi concluded.
In May, President Donald Trump said he was withdrawing the US from the 2015 nuclear agreement with Tehran and promised to impose the "highest level" of sanctions on the country's energy petrochemical and financial sectors despite objections from Europe as well as Russia and China — the other parties to the deal, known as the Joint Comprehensive Plan of Action (JCPOA).
READ MORE: New US Sanctions Against Iran 'War of Nerves' — Tehran
Washington has also warned countries to stop buying Iranian oil starting from November 4 and threatened to use sanctions against those who do not.
The first wave of US sanctions on Iran took effect on August 6, targeting the country's automotive sector, trade in gold, and other vital metals.
The remaining sanctions will come into effect on November 4, targeting Tehran's energy sector, petroleum-based transactions, and transactions with Iran's Central Bank.