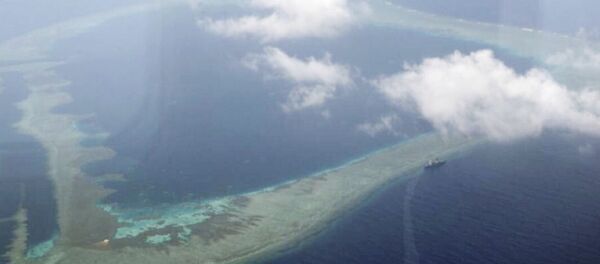 30 September 2018, 13:16 GMT
The Tuesday flight was said to be part of US Indo-Pacific Command's "Continuous Bomber Presence operations" since March 2004, and was "consistent with international law and [a] long-standing commitment to a free and open Indo-Pacific."
The Pentagon, however, refused to confirm which islands the bombers flew by, but it may have been the Spratly Islands, claimed by China, Taiwan, Malaysia, Vietnam and the Philippines.
Addressing the tensions in the South China Sea at a regular press briefing on Tuesday, Chinese Foreign Ministry spokesperson Lu Kang stated that Beijing had "indisputable sovereignty over the islands… and their adjacent waters."
"China's peacebuilding activities in its own territory, including the deployment of necessary defense facilities, are to exercise the right of self-preservation and self-defense as a sovereign state in accordance with international law. These activities have nothing to do with 'militarization,'" he said, alluding to US claims about China's militarization in the disputed area.
The foreign ministry spokesman further added that there was "no problem with the freedom of navigation and overflight in the South China Sea."
"But the US side, under the pretext of 'navigation and overflight freedom,' has frequently sent warships and warplanes into waters near China's islands and reefs in the South China Sea. This is creating tensions and conducting 'militarization,'" he elaborated.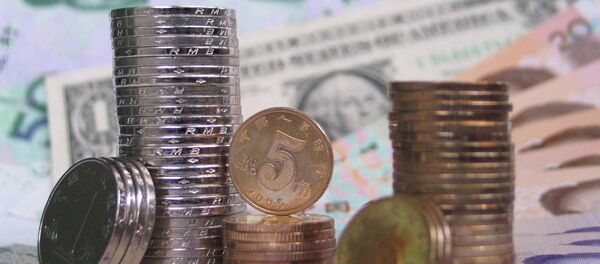 13 October 2018, 15:31 GMT
China is currently in control of the vast majority of islands, reefs and shoals in the South China Sea, which are also claimed by a number of other nations in the region, including Taiwan, the Philippines, Vietnam, Cambodia, Malaysia, Indonesia and Brunei.
The developments came just a few days before the annual ASEAN defense ministers' meetings in Singapore on Thursday, where US Defense Secretary James Mattis will meet his Chinese counterpart, Wei Fenghe.
The previous meeting between the two ministers was cancelled after a near-collision between a US and a Chinese warship near the disputed Spratly Islands last month. While Washington dismissed the Chinese warship's actions as "unsafe" and "unprofessional," Beijing labeled the move as "provocative" and said it would "take all necessary means to safeguard our rights and interests."
READ MORE: US Bluster on South China Sea Aimed at Regional Allies, Not Beijing – Think Tank
Relations between the two nations have drastically deteriorated since Donald Trump announced a set of measures to counter what he referred to as "unfair trade practices," exacerbated by Washington's claims of Beijing's meddling in US domestic affairs and a freshly announced US military equipment sale to Taiwan, despite formally adhering to the "One China" policy, under which Taiwan is considered to be part of China's territory.