An armada of oil tankers carrying some 22 million barrels of Iranian crude will be sent to the Chinese city of Dalian in the near future in a bid to arrive before the impending US sanctions against Tehran take effect, Reuters reported, citing an anonymous Iranian source.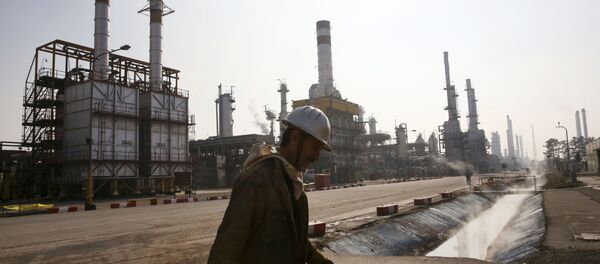 14 October 2018, 15:57 GMT
"As our leaders have said it will be impossible to stop Iran from selling its oil. We have various ways of selling our oil and when the tankers reach Dalian, we will decide whether to sell it to other buyers or to China," the source said.
The oil shipment delivered by the National Iranian Tanker Co. is planned to arrive by the end of October or the beginning of November. According to data from previous years, Dalian usually receives between 1 million and 3 million barrels of Iranian oil per month. Neither Iran, nor China has commented on the report.