"We are indeed waiting for Bolton to visit Moscow, the meetings are being prepared now. Security Council Secretary [Nikolai] Patrushev is his direct partner. The Russian Security Council is also preparing for this dialogue. Other meetings are also planned. It is not the first time that Bolton will meet Putin's aide on external politics [Yury] Ushakov. I cannot rule out contacts in the Foreign Ministry, but we are also preparing a possible meeting with President Putin and we hope that this meeting will take place," Peskov told Russia's Channel One broadcaster.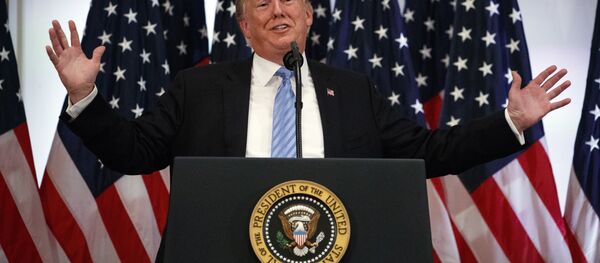 5 October 2018, 06:00 GMT
Ushakov said on Tuesday that Bolton will visit Moscow on October 22-23 to meet for talks with Patrushev, Russian Foreign Minister Sergey Lavrov and Ushakov himself. The Kremlin aide noted there had been no agreements on the US official's meeting with Putin yet.
The issue of holding the next meeting between Russian President Vladimir Putin and his US counterpart Donald Trump has not yet been discussed, said the Kremlin spokesman.
"The issue of holding a bilateral meeting has not been raised neither by Moscow nor by Washington. The meeting is not being prepared. Let us wait for what [US National Security Adviser John] Bolton brings to Trump [from his Russian trip], what he tells Putin. Maybe new input will emerge," Peskov told Russia's Channel One broadcaster.
The spokesman noted that both presidents would participate in upcoming international events, including the G20 meeting in Argentina in late November and the centenary of the end of World War I in the same month.
READ MORE: Trump: Mueller Probe Played Right Into Putin's Hands
"We have not received any impulses from the United States. Our will to develop the dialogue with the United States runs into a blank wall. Occasional events, such as the visit of Mr. Bolton, cannot fully improve the situation. Still, we do not want to abandon our search for ways to improve dialogue with Washington on the basis of our own interests," the spokesman pointed out.
After Trump was sworn in in January 2017, the US president has met with Putin several times on the sidelines of various international events. Their first full-fledged meeting was held in July after Putin's re-election.
Russia has expressed readiness to discuss the possibility of arrangement of the second meeting between the two presidents if Washington is interested in continuing high-level dialogue.