The issue of reducing dependency on the US dollar has been recently in the spotlight in Russia and a number of other nations facing US economic restrictions. The Russian leadership said on multiple occasions about the need to reduce the economy's dependence on the US dollar due to the unpredictability of US sanctions policy, namely its reported threats to block dollar-denominated transactions by Russian banks and US nationals' operations with the country's sovereign debt.
READ MORE: Bye, IMF: Turkey Solidifying Lira, Shifting to Non-Dollar Trade — Economist
The Kremlin has however repeatedly stressed that such actions are aimed at ruble stabilization and economy development, rather than undermining the US currency. The plan for the Russian economy's de-dollarization is expected to be approved before the end of 2018.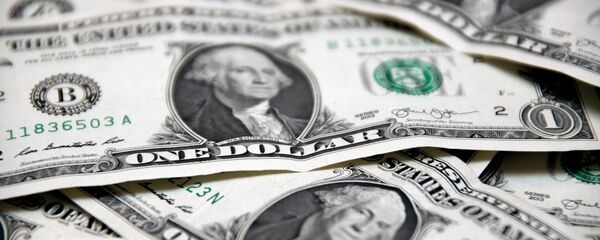 18 October 2018, 00:25 GMT
Along with Russia, Iran, Turkey, and India have also spoken in favor of switching to national currencies in bilateral trade, too much extent to mediate effects of various US sanctions. In September, for instance, the European Union and five other remaining signatories to the Iran nuclear deal announced the decision to establish a Special Purpose Vehicle (SPV) that would facilitate legitimate transactions with Iran in the light of the reinstated US sanctions on Tehran, including those related to transitions in US dollars.
Sanctions as Double-Edged Sword
Jamsheed K. Choksy, a professor of Indiana University's School of Global and International Studies, noted that the efforts to decouple economies from the US dollar at domestic and international levels was a logical response to the US economic pressure, which has turned into the country's routine foreign policy instrument.
"Several nations feel the USA has been deploying economic sanctions far too frequently and excessively. Indeed US administrations have come to regard sanctions as a basic instrument of foreign policy even when such restrictions are not especially helpful in resolving bilateral and multilateral issues," Choksy told Sputnik.
READ MORE: Iran Ships Millions of Barrels of Oil to China as US Sanctions Loom — Reports
According to Choksy, the United States should reconsider its approach as such policies unintentionally undermine the status of the US dollar as a reliable currency and push other nations to look for alternatives at the risks of own economic stability.
"US administrations need to impose sanctions more sparingly so as not to set up conditions where other nations are willing to take the risk involved in confronting and undercutting the stability and security that using the dollar is supposed and expected to bring. It would probably take several decades of economic turmoil in those nations and bring much uncertainty to global trade and institutions," he pointed out.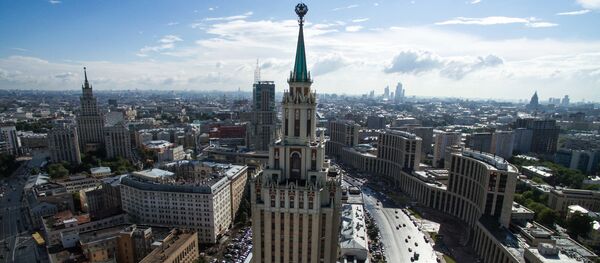 18 October 2018, 14:10 GMT
The professor suggested that the current talk around de-dollarization is actually an attempt to gradually reduce dependency on the US dollar and send Washington a signal not to "overreach" with its drive for economic sanctions.
He, however, stressed that decoupling from the US dollar "has not been successfully accomplished on any large-scale" yet, noting that there is no equally viable currency to overtake the US dollar.
"The US dollar still underwrites the absolute vast majority of transactions around the globe. There is no equally viable currency or basket of currencies to take over global commerce. The euro is facing weakness through Brexit and less-than-competitive economies within the EU. Neither the Russian ruble or the Chinese renminbi (yuan) have attained the necessary economic and political stature for acceptance as a global currency and are unlikely to rise without domestic change to boost investor confidence," Choksy noted.
READ MORE: 'Got Off Easy': US Democratic Governor Threatens Russia With New Sanctions
Meanwhile, countries can still be gradually switching to the use of national currencies in bilateral and even multilateral trade with Iran and North Korea, facing, however, the risks of additional US sanctions on their businesses operating on US soil.
"But the US could then freeze corporations in those countries from interacting with American financial and commodity markets for violating sanctions, effectively destroying those companies. Therefore those nations' economic security will not benefit," he opined.
Us Dollar as Tool For Manipulation
Art Franczek, the president of the American Institute of Business and Economics in Moscow, agreed that US sanctions had become the main catalyst that triggered Russia's policy of reducing its dependence on the US dollar.
"Dollar as a weapon of sanctions is a very strong force. That is why when the US either imposes or just threatens to impose secondary sanctions (these sanctions mean that those companies that they applied to can't use the US dollars). This is what is going on with Iran right now. Sanctions are the underlining reason to have de-dollarization. This is one of the reasons why Russia wants to de-dollarize its economy,"  Franczek told Sputnik.
READ MORE: In De-dollarization China Trusts
According to the expert, the world's dependence on the US dollar provides Washington with an opportunity to manipulate these countries.
"This is a hot topic because what is going on is that the US has the ability to manipulate and impose sanctions using dollars. They represent about 60 percent of reserve currencies in the world and about half of $20 trillion in trade each year. Dollars are the required currency for most commodities," he stressed
Nevertheless, nations find ways to reduce their dependency — from diversification of their economic partners to the use of cryptocurrencies.
"Russian government is doing a good job when financing some of its oil projects in the Arctic, they are going to Chinese banks. The Chinese are also concerned about dollars but they hold about 2.5 trillion in dollars in their reserve currency … Some countries are trying to use cryptocurrencies; Europe, for example, is trying to create a system to bypass the Iran sanctions by having oil denominated in euros. They all trying to de-dollarize… The United States may have overdone it by using the dollar as a weapon," Franczek said.
READ MORE: Russian-US Relations Likely to Be Sacrificed During US Midterms, Kremlin Says
He, however, noted that "you have to look at the risks invoked when trying to de-dollarize," apparently meaning that the de-dollarization is a two-way process, which will have an impact on both sides.
US Shoots Itself in Foot, Pushes Sanctioned Nations Together
Mohammad Marandi, a professor at the University of Tehran, similarly noted that the de-dollarization of economies would entail many difficulties but still was "absolutely doable" and necessary.
"[De-dollarization] is absolutely possible, it is doable but at the beginning, it will have difficulty … But I think it is necessary for the security of countries that are being targeted by the United States. The fact that Iran, Russia, China, and other countries simultaneously have been targeted for different reasons makes [de-dollarization] more attractive, and there is a strong incentive to move in this direction," he told Sputnik.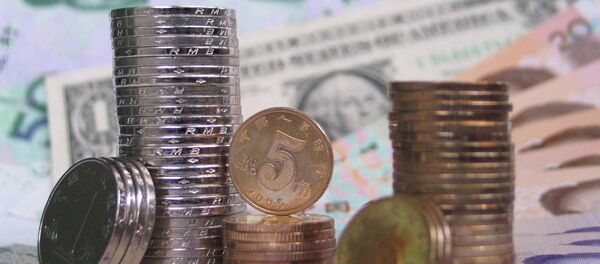 13 October 2018, 15:31 GMT
According to Marandi, Washington aims to avert its own economic decline and "does not want to see the rise of the multipolar world," and "the last weapon that the United States has at its disposal … is the dollar and other financial institutions."
The US sanctions policy, however, threatens to backfire on Washington itself, the expert warned. First of all, Marandi noted that de-dollarization should become an additional "huge incentive for convergence between Iran and Russia," both targeted by US sanctions and designated under the Countering America's Adversaries Through Sanctions Act (CAATSA).
READ MORE: Goodbye Greenback: Analyst Foresees End of Dollar Dominance in 20 Years
Secondly, effects from de-dollarization will boost the sanctioned economies in the long run, he said.
Thirdly, it may have a negative effect on the US economy provided that the trend for reducing dependence on the US dollar gains momentum, the expert warned.
"It weakens the United States because the decline in demand for the dollar will have a major impact on the US economy, so this policy strengthens the countries that are being targeted by the United States and weakens ironically the United States itself," Marandi said.
Need to Diversify, Reduce Dependence on US Market
James Galbraith, a professor at the Lyndon B. Johnson School of Public Affairs and at the Department of Government, the University of Texas at Austin, in contrast, doubted that de-dollarization was a good response to US sanctions.
According to the professor, the target of Washington's sanctions is not dollar-nominated transactions but entities on which the United States has a leverage in terms of their dependence on US supplies or markets.
"My view is that 'de-dollarization' as a response to sanctions is somewhat problematic, since the sanctions — as I understand them — are directed not at transactions in dollars but rather (for instance) at the financing of enterprises of Russian origin by entities doing business in the United States, a phenomenon that is affected by sanctions regardless of the currency that is used," he told Sputnik.
READ MORE: 'Business Interests Win Over Political Rhetoric' Despite US Sanctions — VP
A more suitable response to the US sanctions is, therefore, to remove a dependency on the US market and find trading partners who do not rely on it and thereby are not afraid of possible sanctions, he stressed.
"So it is more a question of finding channels for commerce and finance that do not involve dealing with entities that are subject to the sanctions, and of substituting internal sources for necessary industrial supplies, and in particular building trade and financial relationships with countries and companies that either do not rely on the US market or are willing to pay the price of forgoing US market access," the professor opined.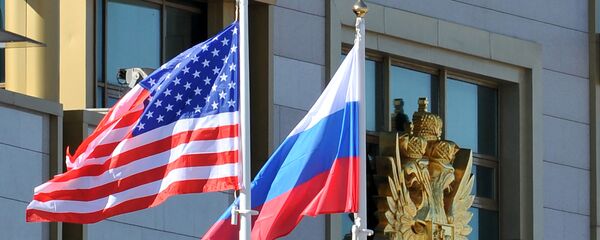 17 October 2018, 00:40 GMT
He also expressed an opinion that US sanctions were "a challenging problem for Russian businesses," but "not an insuperable" one, "given the capabilities of the more advanced elements of Russian industry at this time." The professor also doubted that the term de-dollarization was the best word to describe the tasks Russia was dealing with in the face of sanctions.
Vies and opinions expressed in the article are those of the experts and do not necessarily reflect those of Sputnik.