US Treasury Secretary Steven Mnuchin has announced that his agency is currently negotiating with the Society for Worldwide Interbank Financial Telecommunication (SWIFT), a global financial messaging service that connects more than 11,000 banks in more than 200 countries, on disconnecting Iran from the network.
"I can assure you our objective is to make sure that sanctioned transactions do not occur whether it's through SWIFT or any other mechanism. Our focus is to make sure that the sanctions are enforced," Mnuchin said.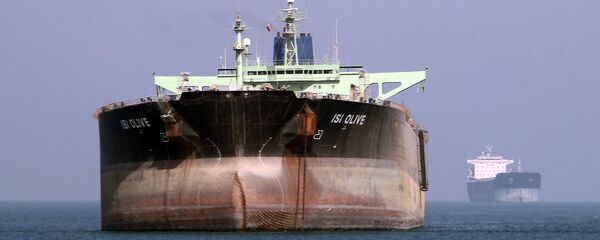 21 October 2018, 14:33 GMT
While he refused to provide any details about the talks, Mnuchin said that the Treasury Department would identify "as quickly as possible" banks that would be allowed to process transactions for humanitarian funding to Iran.
"We want to get to the right outcome, which is cutting off transactions," Mnuchin added, though he did not specify which banks would be selected.
READ MORE: EU Tries to Persuade US to Exempt SWIFT From Iran Sanctions
Earlier, US Secretary of State Mike Pompeo also announced that the forthcoming US sanctions against Tehran would fundamentally change other countries' economic cooperation with Iran, though he did not clarify whether Washington would punish the management of the SWIFT payment system if it keeps working with Iranian banks.
"I don't know the decision with respect to SWIFT in particular. There are still a number of decisions pending before the November 1 deadline," Pompeo said.