Saudi Foreign Minister Adel al-Jubeir has expressed his condolences to Jamal Khashoggi's family, saying his death was a "terrible mistake" and emphasizing that Crown Prince Salman was "not aware" of what happened.
"This is a terrible mistake. This is a terrible tragedy. Our condolences go out to them. We feel their pain," al-Jubeir said, speaking to Fox News host Bret Baier on Sunday.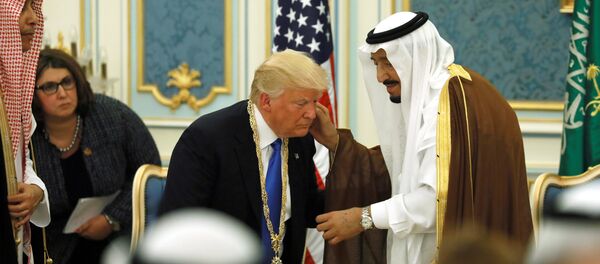 21 October 2018, 06:30 GMT
Riyadh, the Saudi foreign minister said, still does not know exactly how Khashoggi was killed or where his body is, but promised to provide information about the case as soon as it becomes available.
According to al-Jubeir, the individuals involved in Khashoggi's killing did not have close ties to Crown Prince Mohammed bin Salman, and did what they did "out of the scope of their authority."
"There were not people closely tied to him. This was an operation that was a rogue operation," the official said.
The foreign minister stressed that the perpetrators of Khashoggi's killing had gone over the heads of the Kingdom's authorities, made "a tremendous mistake" and then attempted to hide it. Riyadh is determined to hold Khashoggi's killers accountable, al-Jubeir said. "The individuals who did this did this outside the scope of their authority. There obviously was a tremendous mistake made, and what compounded the mistake was the attempt to try to cover up," he noted.
"Unfortunately, a huge and grave mistake was made and I assure [members of Khashoggi's family] that those responsible will be held accountable for this," he said.
Calling Riyadh's investigation, the arrest of 18 Saudi nationals thought to be connected to the case and the dismissal of two senior officials "the first step of a long journey," al-Jubeir said Riyadh was "determined to uncover every stone, we are determined to find out all the facts, we are determined to punish those who are responsible for this murder, and we are determined to ensure that the institution that we have that deals with intelligence has checks and balances in it to ensure that something like this can never happen again."
Ultimately, the foreign minister stressed that Saudi-US relations would eventually overcome any possible downturn in relations caused by Khashoggi's death.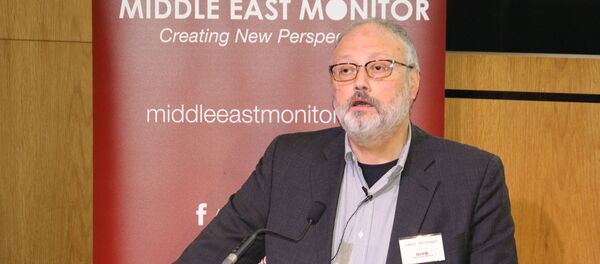 21 October 2018, 14:50 GMT
Saudi national and Washington Post contributor Jamal Khashoggi disappeared on October 2 in Istanbul and was last seen entering the Saudi consulate, where he went to receive papers required to remarry. On Friday, amid growing pressure from the international community, Saudi authorities announced that the journalist was killed in an altercation inside the embassy. Riyadh detained 18 individuals in connection with the case, and dismissed intelligence chief Ahmad Assiri and Saud al-Qahtani, a senior aid to the crown prince over the incident. On Sunday, officials from the UK, France and Germany issued a joint statement condemning Khashoggi's death in the "strongest possible terms" and saying that the version of events provided by the Saudi investigation still "need to be backed by facts to be considered credible."