Sputnik discussed the Saudi account of the events surrounding the journalist's death with Qanta A. Ahmed, a British-American Muslim, non-fiction author and broadcast media commentator.
Sputnik: President Trump says he is not satisfied with Saudi Arabia's response but finds it convincing. Do you? What is your take on the Saudi account of the events surrounding the journalist's death?
Qanta A. Ahmed: I do think it's a relief that the Kingdom has admitted the death of Khashoggi inside the Saudi Consulate. I have been astonished at how Turkey was able to control the media narrative for almost 2 weeks releasing what is clearly data that only Turkish security and Turkish intelligence could have, releasing it in pro-Erdogan state newspapers and news media in a way that cause maximum humiliation to the Kingdom.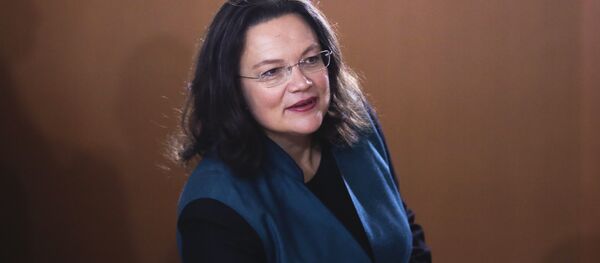 22 October 2018, 04:40 GMT
This is a geopolitical game of chess at the center there is a tragic death of a journalist which also in so many ways does not make sense to me. He's been portrayed as a liberal reformer, Khashoggi was no Malala Yousafzai, he was a seasoned member of the Saudi intelligentsia, he was very well connected to the royal family and for decades his patron was the head of Saudi intelligence, Prince Turki bin Faisal.
So with that kind of background and knowing that he was a committed Islamist and member of the Muslim Brotherhood I have no idea why he would walk into a possible circumstance where he was likely to have been abducted.
I certainly believe he was a target for extraordinary rendition and it doesn't make sense to me why a journalist so knowledgeable would have allowed himself to become so vulnerable but it doesn't mean that he deserved the death that he may have met when we finally know the facts, but there is so much more, this is really a very carefully constructed and managed media wall of Turkey and Qatar against Saudi Arabia.
READ MORE: Erdogan, Trump Discuss Khashoggi Case in Phone Call — Reports
That's not denying that Saudi Arabia is responsible for the death of Khashoggi, not at all, but this has been played up out on the global stage and from where I am in New York I've spent the whole week on New York media and Western media with the BBC and I cannot explain to you the shock at the lack of introspection within the American media commentary.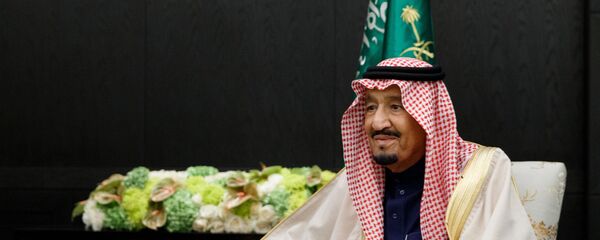 21 October 2018, 22:24 GMT
We seem to have forgotten in America that 18 months ago, two years ago where we have the aggrandizing Mohammed bin Salman, the crown prince of Saudi Arabia, as a liberal reformer.
He didn't stand up and say I'm a liberal reformer, he said I'm an economic reformer, there's going to be more freedom of movement for women in the Kingdom, there's going to be more open interaction with movies and entertainment because that's part of injecting the stagnant Saudi economy, but they portrayed him as this reforming prince, failing to see really what the Kingdom is about, and now they don't see their own hand in empowering the Saudi monarchy who may or may not have been responsible for attempted rendition of this individual and the possible accidental murder. 
As a physician I do believe an accidental killing could've been possible, certainly Khashoggi would've struggled when he realized he wouldn't receive the documents that he wanted for divorce, certainly they may have used force to restrain him, often in extraordinary renditions, which we know unfortunately a great deal about in the United States, sedation is used and at 60 years old, overweight, he could've had an accidental death and now the team is left with what to do with the body and where could we put his remains, it's the middle of the day and we're in Turkey, so I do see that there is that concept of it and that death would not have been authorized by the Crown Prince.
READ MORE: Sen Rand Paul Calls for Replacing Saudi Crown Prince Amid Khashoggi's Death
I'm speculating that the Crown Prince is himself an extremely calculating and an extremely powerful but intelligent ruler, he would never have wanted this kind of scenario which has so damaged the Kingdom in less than two weeks and who knows what's to come.
Sputnik: Well you actually alluded to some very, very interesting and important points. The first thing you mentioned is the questioning of why Khashoggi would go into the Consulate and put himself in danger, I'm just assuming he thought maybe because the Consulate was on foreign grounds he had some kind of protection…
Qanta A. Ahmed: I agree with you, but he was marrying a member of the Turkish diplomatic corps, his fiancée. He had said to her if anything happens to me in the Consulate, that means he had some apprehension, he went to the Consulate five days before and she said he was very nervous, and then who for the helpline that they were going to call?
A member of Erdogan's lieutenant, the highest echelon of power of Turkey or Erdogan's authority. Erdogan is one of the leading patrons of Islamism in the world today, so it is fine to say critical things about the Saudi media, there are incredibly brave and brilliant people that are sitting in Saudi jails or stripped of their passports sitting in London that do that, but they do not marry literally ideologically into the Muslim Brotherhood and expect to get away with it, it really puzzles me.
Sputnik: It's absolutely fascinating the different facts of this. You've just alluded to one there. But the one that the world's looking on to have a response from President Trump and the american administration is the question of sanctions and what type of sanctions, bearing in mind the very strategic relationship that they've got in terms of trade and arms and the multibillion trade deal that they have with the Saudi Arabia. It could be potentially damaging for both parties, so how will President Trump deal with this? And what are Washington's options now given the close US-Saudi relations? The world is looking on, aren't they?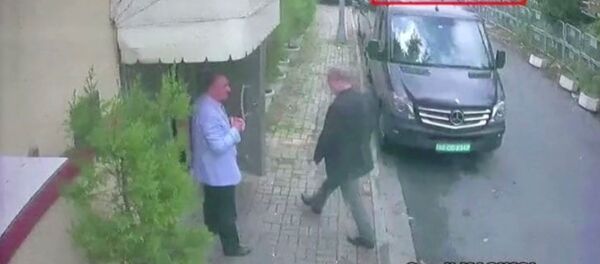 22 October 2018, 06:16 GMT
Qanta A. Ahmed:
It's very complicated for America because Saudi Arabia is one of the few countries that can have countervailing responses to the United States, we sanction them, we shoot ourselves in the foot.
No one is saying in the media do we want Saudi Arabia to stop selling Saudi crude oil at US refineries below cost, we get it cheaper than they do in Asia which, therefore, gives us a tremendous advantage over our greatest economic arrival China. Are we going to give that up? What I would do if I was advising the President I would say: 'Now Saudi Arabia you're going to be shoulder to shoulder with us with in all of our interests in the region.
You're going to move with us on stabilizing Israel and Palestine, we're going to make even more robust opposition against Iran with Saudi Arabia, we're going to put pressure on you to end the conflict in Yemen which is becoming nothing but Saudi Arabia's Afghanistan, and we're going to enrich American interests and American corporate positions, and American military positions in the Gulf through the Kingdom and that's how you're going to pay for this humiliation of the United States.'
The views and opinions expressed by the contributors do not necessarily reflect those of Sputnik.