"The director of the CIA is in Turkey now reviewing the evidence. Once we have all the facts President Trump will make a decision based on the values of the American people and our vital national interests," Pence said at a conference in Washington.
Pence explained that any decision by the Trump administration regarding Saudi Arabia will be made in the context of the important and more half-century-long relationship between the two countries.
However, the Vice President did not disclose whether he has seen any intelligence that would link Saudi Crown Prince Mohammed bin Salman to Khashoggi's murder.
READ MORE: Saudi King, Crown Prince Meet Khashoggi Family — Reports
"When the CIA Director returns, she'll be briefing the president, myself and the entire team on what the Turks have assembled," Pence said. "I want to assure the American people, we are going to get to the bottom of it. This brutal murder of a journalist, an innocent man, a dissident will not go without an American response, and I expect without an international response."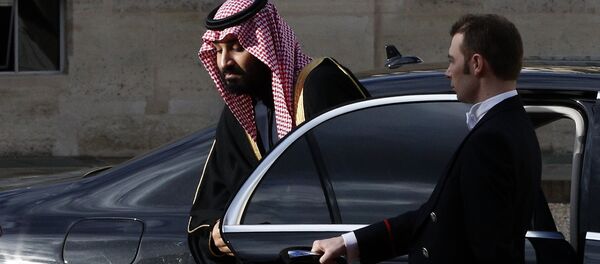 23 October 2018, 13:15 GMT
On Monday, Trump said he was not satisfied with the Saudi government's explanation of the Khashoggi incident. Trump also said the Saudi government's request to be given a month to investigate Khashoggi's disappearance and death is too long of a time frame.
Following more than two weeks of denials, Saudi Arabia admitted on Friday via state television that Khashoggi was killed in a brawl inside the Saudi Consulate in Istanbul on October 2. According to Riyadh, 18 people have been arrested over their involvement in the killing. Turkey is conducting a separate investigation into the journalist's death.