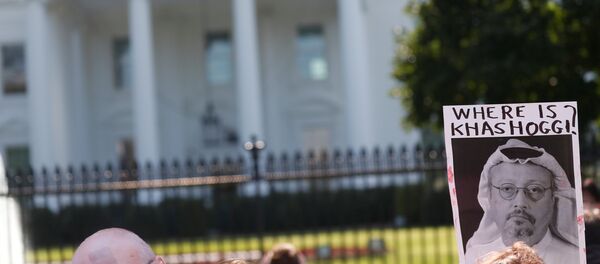 23 October 2018, 02:54 GMT
Trump said on Monday he was not satisfied with the explanation of the incident put out by the Saudi government. The president also told reporters that allowing one month for an investigation, as requested by Riyadh, would be too long.
CIA Director Gina Haspel headed to Turkey late Monday to assist in the probe amid scrutiny over Prince Mohammed's involvement in the case, US media reported.
Following more than two weeks of denials, Saudi Arabia admitted on Friday via state television that Khashoggi was killed in a brawl inside the Saudi Consulate in Istanbul on October 2. According to Riyadh, 18 people have been arrested over their involvement in the killing. Turkey is conducting a separate investigation into the journalist's death.