According to the outlet, citing a law enforcement source, the attache of the Saudi Consulate General in Istanbul, Ahmad Abdullah Muzaini, was inside the building of the Saudi consulate on September 28, when Khashoggi visited it for the first time to make the arrangements needed for receiving papers for his remarriage.
The newspaper also claimed that on September 29, Muzaini flew to Riyadh, where he met with Asiri and was instructed about the tasks of a special group comprising 15 people, who later arrived in Istanbul to assassinate the journalist.
READ MORE: Saudi King, Crown Prince Meet Khashoggi Family — Reports
On October 1, the attache returned to Istanbul, where he briefed Saudi Consul General Mohammed al-Otaibi on the details of the plan for the journalist's murder. On October 2, when Khashoggi was already killed, Muzaini returned to the Saudi capital, the news outlet added.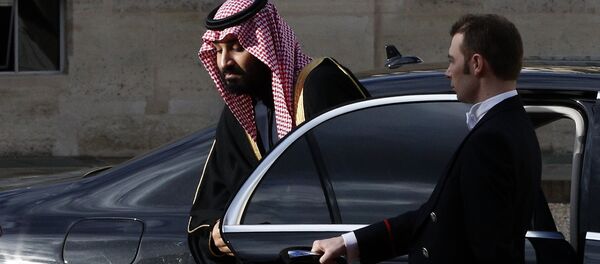 23 October 2018, 13:15 GMT
Khashoggi, known for his criticism of Saudi policies, has recently been working as a columnist for The Washington Post. The journalist was last seen entering the Saudi consulate in Istanbul on October 2.
Following more than two weeks of denials, Saudi Arabia admitted on Friday via state television that the journalist had been killed in a fight inside the consulate. Riyadh has arrested 18 people over their involvement in the incident, while at least five Saudi officials, including Asiri, have been dismissed as the Khashoggi affair was gaining momentum.