Conte arrived in Moscow on Tuesday to pay his first official visit to Russia. In addition to meeting with Putin, he has held talks with Russian Prime Minister Dmitry Medvedev and met with Italian businesspeople working in Russia. Conte's trip to Russia was preceded by visits of Italian Interior Minister Matteo Salvini and Foreign Minister Enzo Moavero Milanesi.
Follow Sputnik's Feed to Find Out More!
Emphasizing that Italy was an important trade partner for Russia, President Putin said that his discussions with the Italian prime minister focused a great deal on economic cooperation. Putin stressed the importance of Russian-Italian cooperation in the energy sector, industry, and infrastructure, as well as ties in science, space, and culture.
Putin also said that there was a great deal of "alignment" in Russian and Italian views on international issues, including the situation in Libya. Putin said that he had informed Mr. Conte on the Astana negotiations on peace in Syria during their talks. These efforts, combined with the provision of international aid, would ease the migration pressure on Italy, Putin stressed.
Russia a 'strategic partner' for Italy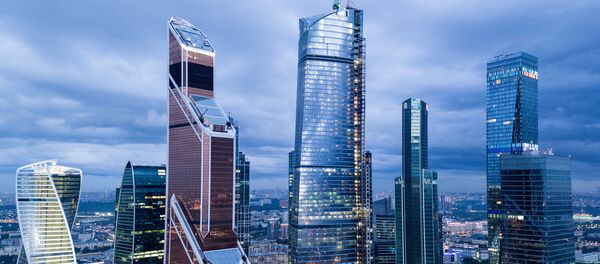 22 October 2018, 13:07 GMT
Calling Russia a "strategic partner," the Italian prime minister said that there are numerous regional and international challenges, including Libya, which the two countries could work on together to resolve. Italy plans to hold a conference in Palermo on Libyan peace for November 12-13, with Moscow voicing its support for this effort, Conte said. On Syria, Conte praised Russia's efforts in achieving the Idlib ceasefire and helping to prevent a humanitarian catastrophe in the militant-held province.
The two sides also discussed the ongoing crisis in Ukraine, which Conte referred to as the root of strained relations between Russia and Europe. There is no alternative to the implementation of the Minsk agreements, the prime minister stressed.
Bilateral relations between Italy and Russia are at a "great level" despite EU-level sanctions, Conte noted. "Sanctions are never a purpose for Italy; they are only a tool which should be left behind as soon as possible," the prime minister said.
Italy Not Ready to Veto European Sanctions on Russia
Emphasizing that Russia is the fifth-largest market for Italian products outside the European Union, Conte welcomed the resumption of growth in trade, and said cooperation has room for further growth.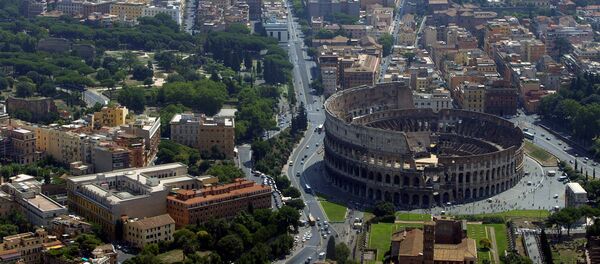 23 October 2018, 13:14 GMT
Asked whether Italy was prepared to impose a veto on further sanctions against Russia, Conte reiterated that the Ukrainian crisis has caused a "fracture" in Russian-European relations and led to the interruption of a positive 20 year dialogue. This rupture has gone on for too long, he said, but Italy believes in a single unified approach at the European level on such issues.
Asked for his part about Russia's approach to the Libyan crisis, President Putin stressed that it was an artificially created crisis, and one which was not created by Russia. Russia would be represented at the highest level at the Palermo conference, Putin said, even if he could not attend the event personally.
Russia Will Be Forced to Target US Missiles in Europe
Asked a question about US President Donald Trump's talk about withdrawing from the Intermediate-Range Nuclear Forces Treaty (INF) the Russian presdient said it was an issue of concern for Europe, given that if new US missiles are placed on the continent, Russia will be required to make a mirror response, targeting such missile sites.
"If the US withdraws from the INF Treaty, what are they going to do with the new missiles? If they are delivered to Europe and place them there, we will have to make a mirroring response. So if they do this, they must realize that their territory is going to be under the threat of an equal counter-strike. I'm not sure that there needs to be this kind of escalation in Europe. I see no reason for that, and I repeat, this is not our choice. It is not something we wish for," Putin said.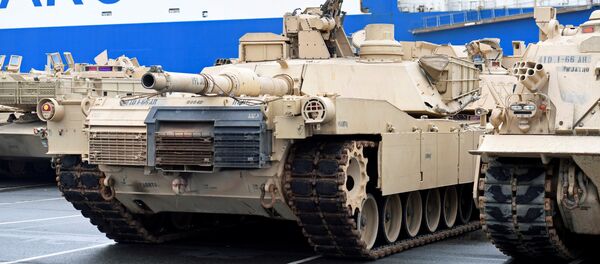 24 October 2018, 09:33 GMT
"So in answer directly to your question, yes, we will respond; we have a response, and it will be swift and effective," he added.
In any case, Putin said that the US Congress seemed to have prepared for new spending on intermediate-range missiles even before President Trump's announcement, pointing out that the budget for this purpose had been agreed upon beforehand.
Furthermore, the US has already violated the INF Treaty by placing the Aegis system in Romania, according to the Russian president, since such systems could be easily be used to launch offensive missiles. Such weapons are no different to intermediate range ballistic missiles in their essence, Putin noted.
Putin also warned that if the New START Treaty is not renewed, there will be nothing left of arms control between Moscow and Washington, given that the US has already left the Anti-Ballistic Missile Treaty, and is now talking about leaving the INF. "If [New] Start is eliminated, nothing will remain in the area of arms control. If that happens, we will face a very worrying situation," he said.
Emphasizing that Russia remains ready to work with its US partners, Putin noted that he plans to discuss these issues with his upcoming meeting with President Trump on November 11 in Paris.
Prime Minister Conte also voiced concern with the possible collapse of the INF, stressing its importance for Italy and that continued dialogue was necessary, and he would communicate that message to President Trump. "I've told President Putin that I was very young when we had Pershing II missiles stationed in Italy, and I would not like to go back to that era."
Brussels-Rome Economic Conflict Not Russia's Business
Commenting on the conflict between Rome and the European Commission on Italy's economic policy, President Putin said it was not Russia's place to comment on this issue. "I believe that Italy's economy has a strong foundation, and we trust what Italy's government is doing on the whole," he said.
Asked to comment on energy pipeline projects, Putin said that Italy could be connected to the Turkish Stream pipeline, and receive increased deliveries from Nord Stream. Italy should be interested in the implementation of Nord Stream 2 due to its companies' participation in it, Putin said. Nord Stream 2 is not directed against any country, Putin emphasized, but based purely on growing European energy demand.