The Western alliance does not seek a new arms race, but Russia must respond to concerns regarding its observance of the Intermediate-Range Nuclear Forces Treaty (INF), NATO Secretary Jens Stoltenberg has said.
"We don't want a new Cold War, we don't want a new arms race. Therefore, we strongly believe that it is important to address concerns we have expressed for a long time regarding the new missile[s]. And Russia has to come into compliance with the INF Treaty in a transparent and verifiable way," he said, speaking at a news conference on Wednesday.
"All allies agree that the United States is in full compliance…the problem, the threat, the challenge is Russian behavior," he added, while indicating that he didn't foresee the alliance's European members deploying more nuclear weapons on European soil.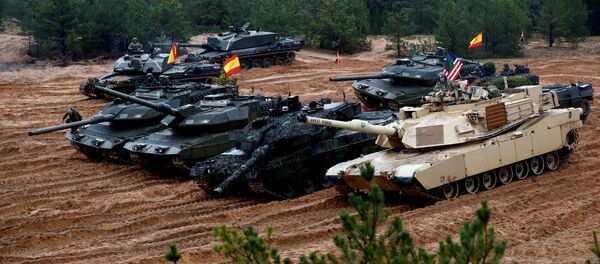 24 October 2018, 08:46 GMT
Stoltenberg noted that the Western allies would be holding further consultations on the INF Treaty this week.
He also said that NATO was pleased that Russia and the US are talking about ways to preserve the New START Treaty on strategic nuclear disarmament after 2021, and said he remained hopeful "that they will find a way to do so, because arms control is a way to avoid a new arms race."
The secretary also said that talks on convening another meeting of the NATO-Russia Council were underway, with an exact date yet to be set.
President Donald Trump announced Saturday that Washington was considering withdrawing from the INF Treaty, citing alleged Russian violations on the development of ground-based intermediate-range missiles. Moscow has rejected the claims, and pointed to possible US violations of the treaty with its missile defense installations in Romania and Poland. The UK voiced its approval for Washington's shifting position. However, many of its other European allies have voiced concerns, given that the 1987 treaty is largely aimed at preserving European security.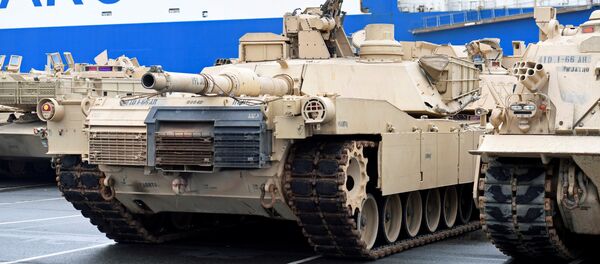 24 October 2018, 09:33 GMT
The INF Treaty was signed in 1987 by the Soviet Union and the United States, and obliged the superpowers to destroy their stocks of ground-based short and intermediate-range ballistic and cruise missiles with ranges between 500 and 5,500 km, respectively. The treaty led to the elimination of nearly 2,700 ballistic and cruise missiles by mid-1991.
Starting Thursday, NATO will be holding Trident Juncture-2018, its largest drills in recent history, in and around Norway. Over 50,000 troops, 10,000 military vehicles, 140 combat aircraft, and 70 ships, including a US carrier group, will be involved in the drills, which will simulate a response to an attack 'from the north'. On Wednesday, Russian Defense Minister Sergei Shoigu warned that NATO's military activity near Russia's borders has "reached a level which is without precedent since the days of the Cold War." The alliance, according to the defense minister, has actively used the myth of a "Russian threat" to build up its presence.