Tong Zhao, a fellow at the center, indicated one of the main driving forces behind Beijing's nuclear push on submarines has to do with experts wanting to create "more and better nuclear weapons to show that it could still strike back if attacked."
"Their fear is mainly due to new challenges from emerging non-nuclear technologies, such as missile defense and conventional precision strike weapons," Zhao wrote. "Chinese experts worry that other countries' conventional weapons are now sophisticated enough to endanger Chinese nuclear weapons, if the other country struck first."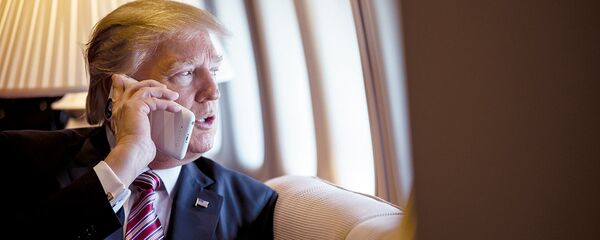 25 October 2018, 11:34 GMT
These concerns, as Zhao points out, come after some US researchers noted that the US has the technological potential to easily decimate China or even Russia if Washington decided it wanted to do so. "In light of such research, Beijing is increasingly uneasy and keen to make its nuclear forces more robust, more diverse and more high-tech," he wrote.
As for how many nuclear-armed subs China wants to have in its fleet, it's unclear, though the rule of thumb would be to have four so that at least one could be "deployable at all times" as the others undergo regular maintenance, according to the report. Should China desire to have at least two out and about at sea, a grand total of eight would have to be constructed by that rule.
With roughly 186 land-based nuclear warheads already in China's arsenal, the process of creating a nuclear submarine wouldn't be as simple as recycling warheads it already has.
"This is because land-based missiles are still the most important component of China's nuclear deterrent," Zhao explains. "Even if China uses the same type of warheads for its submarine-launched missiles, it cannot afford to risk undermining its land-based deterrent by moving too many of those warheads out to sea."
The center released its report on the same day that US President Donald Trump vowed to outspend any other nation in building up its nuclear arsenal on Monday, saying, "We have more money than anybody else, by far. We'll build it up."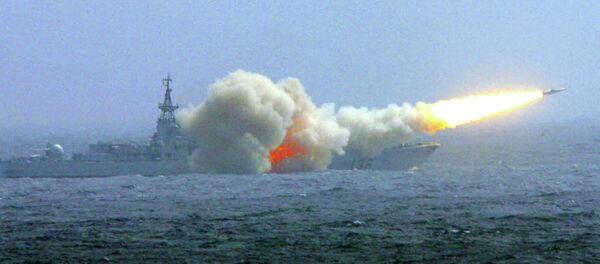 25 October 2018, 04:39 GMT
Trump's remarks were made after he accused Russia of violating the Intermediate-Range Nuclear Forces Treaty, an arms control agreement signed in 1987 by the US and Soviet Russia to eliminate nuclear and conventional missiles with ranges between 500 to 5,000 kilometers. Moscow has repeatedly denied committing any such violations.
"It's a threat to whoever you want," Trump said. " And it includes China, and it includes Russia, and it includes anybody else that wants to play that game. You can't do that. You can't play that game with me."
According to the SIPRI Yearbook 2018: Armaments, Disarmament and International Security report, China has some 280 nuclear warheads, quite a low number when compared to the likes of the US and Russia, which have roughly 6,450 and 6,850 warheads, respectively.