Sputnik has discussed Bolton's visit to Moscow with Ralph Cossa, President of the Pacific Forum at the Center for Strategic and International Studies.
Sputnik: How would you assess the results of Bolton's meeting with Putin and Russian officials?
Ralph Cossa: I think there were no real surprises from the meeting.
Mr. Bolton, of course, is famous for being a hard liner and he'd lived up to his reputation; and President Putin is not easily scared or buffaloed and he certainly wasn't in this instance. I think that both of them had clear positions and made their positions clear.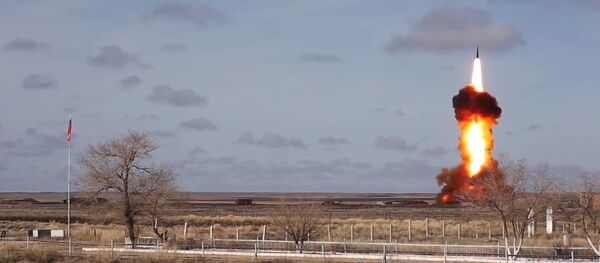 24 October 2018, 21:19 GMT
Sputnik: What do you think the tone is overall of that last meeting? How do you think the Russian-US relations stand going forward once again addressing, perhaps, the possible meeting between Trump and Putin?
Ralph Cossa: It's really hard to assess. President Trump keeps saying that he and President Putin get along; and I think that on personal level there's a certain amount of chemistry there that's trying to keep the relationship within bounds.
Clearly, there are difficulties between our two countries, the accusations in the US about Russian meddling in the 2016 election; and, of course, with the INF treaty, it's all based on US concerns about Russia having been cheating on it since 2014.
Sputnik: How much proof is there of Russian cheating? I believe that the Russian side proposed actually addressing any concerns that there might be on both sides; do you think that there's any hope that that could be a solution? Could we actually keep this treaty intact in any case until another treaty is agreed upon, perhaps a wider treaty including China and other countries?
Ralph Cossa: I think that you've put your finger in it; the US hasn't pulled out of the treaty yet, Mr. Bolton and Mr. Trump have said that they're planning to do that "in due course", whenever that is. That leaves open the possibility of discussions.
But the real wildcard in all of this is China, because while the US has been abiding by the treaty and Russia has been claiming that it's abiding by this treaty but certainly not violating it in any mass scale, the Chinese are building away all these intermediate range missiles, and that's becoming a security problem for the US in Asia.
Sputnik: Do you think China is the main factor, the deal breaker in the INF? China isn't part of it.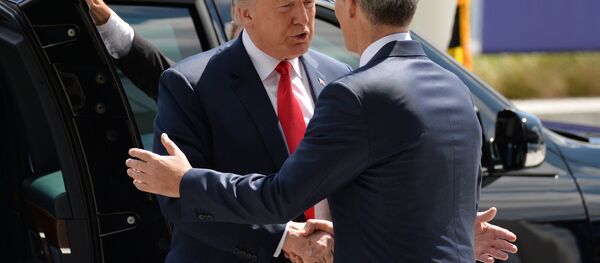 24 October 2018, 09:45 GMT
Ralph Cossa: I think that's probably it. I think that the fact that there is, from the US side, fairly convincing proof that the Russians have put a system – we call it SSC8, I think it's called 9M729 cruise missile in Russia – but there's pretty firm evidence, even the Europeans, who aren't big fans of Mr. Trump or his withdrawing from the INF, consider that the evidence is pretty firm.
But I think that the real security concern is that this made sense when the US and Russia were the only countries with the intermediate range cruise missiles, but now China has lots of them and they have a sort of a free hand to move forward. The US isn't comfortable with that and I'm not sure how comfortable Russia is with that for that matter.
Sputnik: Wouldn't that seem to mean that both the US and Russia should try bring China to the negotiating table and perhaps other countries as well – Japan or South Korea? There're other countries that possibly have this technology or could develop it very quickly.
Ralph Cossa: I think that at the minimum the US would like to see China at the table as well.
I think that there're other countries; South Korea has developed some missiles, North Kores has also been developing missiles of various ranges. But as major power competition is concerned it's the US, Russia and China; and whereas China was not a factor when this treaty was first laid out, today it very much is so and that's certainly in the back of everyone's mind.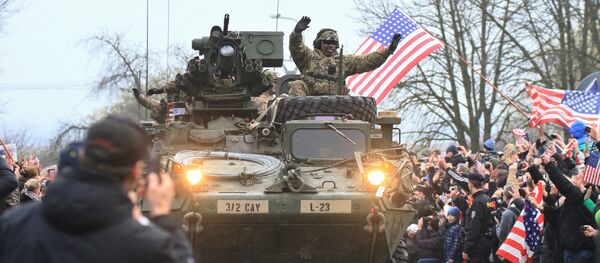 24 October 2018, 04:36 GMT
Sputnik: Do you think that a withdrawal by the US would pretty much reignite another Cold War style arms race or even worse?
Ralph Cossa: No, I certainly don't think that we have that kind of a threat atmosphere that we did during the Cold War; and I don't think we are ushering in a new global arms race or a new Cold War.
Again, withdrawing from the treaty doesn't automatically mean that you're going to start building a lot of anything because a) you have to pay for it and b) if you start building these, then there'll be something else that you're not going to be able to build because defense budgets aren't infinite. That's the same on the Russian side as far as what you're prepared to build and what your not prepared to build. So, there's an awful lot of worst case analysis that's going on.
There're people that are also saying "will NewStart be next" who knows. Obviously, we have somebody like Mr. Bolton in the White House right now who seriously never met and arms control treaty that he didn't despise; but that doesn't mean that all of this is going to fall apart and that we're not going to come up with a better solution.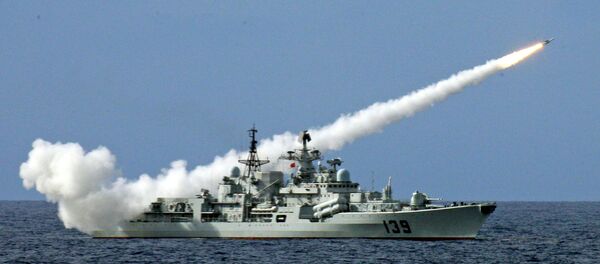 23 October 2018, 03:19 GMT
Mr. Trump does love anything that he negotiates, so if you can sit down and talk with him and reach some sort of agreement, by definition it will be a great deal because he signed his name to it.
Sputnik: Do you think that we could actually expect any kind of a great deal from the upcoming Trump-Putin meeting that is supposed to be happening on November 11?
Ralph Cossa: I wouldn't get my hopes up too high. When Trump and Putin sit down together, they aren't going to be negotiating an arms control agreement.
At the best, they're going to set some parameters and agree in principle that we need to either agree to disagree or to sit down and start working out some numbers, or that we both agree that we need to pressure the Chinese to come in and join us and that all three of us sit down together.
I don't think that as a result of the two leaders sitting down together a new piece of paper is going to pop out or that there'll even be an agreement to not withdraw. But I think that there may be some agreements on how to set the stage to move forward in a more positive direction.
Views and opinions expressed in this article are those of Ralph Cossa and do not necessarily reflect those of Sputnik.