According Boris Dolgov, Senior Researcher at the Center for Arab and Islamic Studies, Institute of Oriental Studies, RAS, when NATO intervened in that internal military conflict, it led to the collapse of the Muammar Gaddafi rule and the collapse of the Libyan state.
"As a result Libya has collapsed as a state; and today there are various political forces, including Islamist ones, competing to become the only authority in the country," the expert says.
At the moment there are two main political forces fighting for power in the country — the House of Representatives and the Government of National Accord, but there are other forces as well. In Libya there are various clans that have armed groups in their areas of influence. Some of the groups adhere to radical Islam.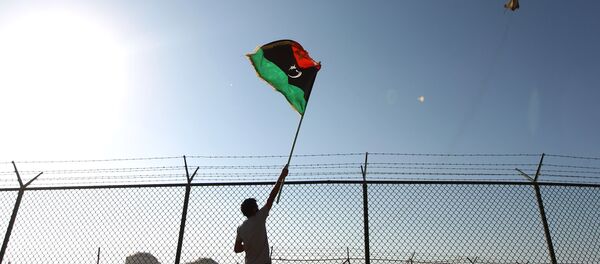 15 September 2017, 15:46 GMT
Russia, like other members of the international community, is making great efforts to find a solution to the Libyan crisis, but so far no one has managed to obtain any tangible result in the process.
Moscow is working with Libya's most influential forces, like the armed forces of Field Marshal Khalifa Haftar who is fighting radical Islamists and aims to rebuild the Libyan state.
Russia Making Maximum Effort to Resolve the Crisis
Russia is working together with various forces in Libya to reach a political consensus among them and make the political process a priority. The representatives and delegations of various political forces even went to Russia to take part in talks.
In the future, Russia will continue working to resolve the crisis.
"Russia hasn't officially declared it will send military advisers or other Russian military personnel to Libya, but, in my opinion, it would be possible if the Libyan side, for instance the forces such as those led by Marshal Haftar, asked for it," Dolgov explained.
Russia can help solve the Libyan crisis. It could help end the local conflict with the aid of Russian military advisors or instructors on the ground who can pass on their experience to the Libyans.
READ MORE: Russia Plans to Renew Gaddafi-Era Contracts With Libya
Khalifa Haftar is Libya's most powerful military force. According to the Marshal, he is fighting against radical Islamic groups. This is really important for Russia as these groups pose a threat not only to Libya, but also to the region as a whole, and even to Russia itself.
We know that Islamists from Syria and Iraq have arrived in Libya; in one of the regions, they have even created a para-state that swore allegiance to Daesh (terrorist group banned in Russia). This poses a threat to Russia as Daesh terrorists and other affiliated groups have stated that their goal is to promote jihad in Russia, namely in the Caucasus and southern Russia.
"Haftar's forces are helping to eliminate this threat, so that Moscow's willingness to cooperate with these forces becomes clear," the expert said.
What we are seeing in Libya today is a very complex process. An armed conflict can have repercussions; finding a compromise among a number of armed groups will take time. But perhaps the elections in Libya will somehow glue society together.
"The normalization won't happen tomorrow or the day after; it won't happen even in a year, but at least we've found the right path and hopefully Libyan society will follow it," Dolgov concluded.
"Libya Turned into Hell"
"We can say that from a sovereign state, Libya has been divided between various forces, many of which are controlled by foreign intelligence services," Usef Shakir, an expert on Libya, told Sputnik.
"Libya was stable and secure; the state apparatus worked well, the country was developing and growing steadily. And now chaos and fear has reigned for 8 years," he added.
"Libyan ambassadors to European countries have become personae non gratae. In fact, the ambassadors serve as agents to the forces who have appointed them. They protect the interests of their patrons and seek support for them in the host countries," Shakir said.
READ MORE: Libya: Before and After Gaddafi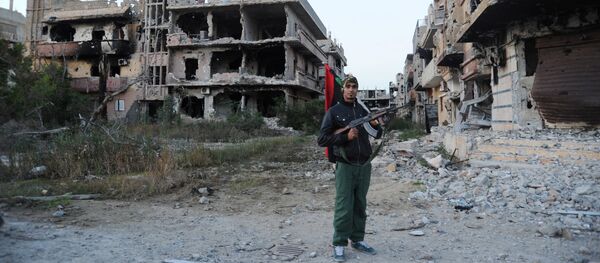 "Libya's economy is almost nothing — hundreds of billions of dollars have come in from the sale of oil, but for 8 years not a single strategic development project has been implemented in the country. We see the constant waste of national wealth and bloody confrontations. Lots of people are armed and we constantly hear about victims and wounded. Libya has become hell."
"Whose fault is it? It's the elite, who betrayed everyone and let NATO into the country. The government was overthrown, but in the end nothing good came out of this. Regional and world players are interested in the Libyan crisis continuing. It is linked to oil and other natural resources: the country is fragmented, there is no dialogue between south, north, west and east, and no one contributes to getting out of the crisis. When Khashoggi was killed, all the media was talking about that. But in Libya lots of people, journalists and activists are constantly being killed. The DAESH and Al-Nusra extremists as well as the opposition from Sudan and Chad have found a home in the country.  Can you imagine what Libya has turned into? Can you imagine the current situation in the country?" the expert concluded.
Views and opinions expressed in this article are those of the speakers and do not necessarily reflect those of Sputnik.