"It's necessary to strengthen the mission […] and concentrate preparations for fighting a war," according to the Chinese president, who was quoted by state broadcaster CCTV on Thursday during an inspection of the Southern Theatre Command (one of the five war zones of China's People's Liberation Army) in Guangdong province.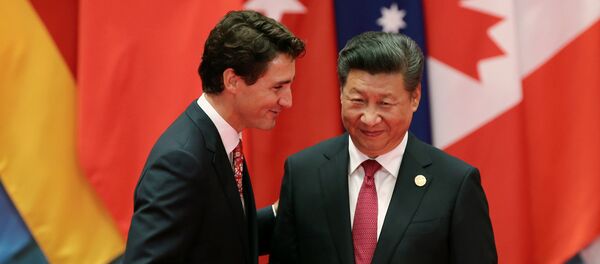 28 October 2018, 15:17 GMT
"We have to step up combat readiness exercises, joint exercises and confrontational exercises to enhance servicemen's capabilities and preparation for war," the president added, according to the South China Morning Post. 
The Southern Theatre Command is responsible for monitoring activities in the South China Sea, one of the world's most militarily contested maritime regions.
Beijing's extensive territorial claims in the waters, which include islands, banks, reefs and maritime ways, are challenged by Vietnam, Malaysia, the Philippines, Brunei and Taiwan.
On Thursday, during the Xiangshan Forum's opening ceremony, Wei Fenghe, China's minister of defense and a State Council member, noted that "China will take decisive steps regardless of the cost to preserve its territorial integrity and repel attempts to separate Taiwan from the country."
China considers self-governing Taiwan to be part of its territory and claims sovereignty over it.
Taiwan, by comparison, still bears the name of the pre-communist-era government, the Republic of China, whose territorial control was confined to the island at the conclusion of the civil war in 1949, when the People's Republic of China was established in Beijing on the mainland.
US-Chinese relations deteriorated further last month when the US claimed that a Chinese destroyer came close to colliding with the USS Decatur, as the latter was conducting a "freedom of navigation operation" within 12 nautical miles of the remote Spratly Islands, currently claimed by China, Sputnik previously reported.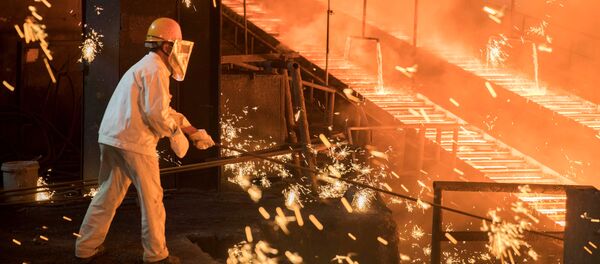 27 October 2018, 10:50 GMT
According to Collin Koh, a research fellow at the S. Rajaratnam School of International Studies at Nanyang Technological University in Singapore, Xi's comments were most likely intended to stress Beijing's territorial claims in the contested regions.
"It's likely intended as a signal to the US in particular and any parties that Beijing perceives to be causing provocation [in the disputed waters]," Koh said, SCMP reported.
Beijing-based analyst Zhou Chenming agreed.
"The United States is expected to conduct more freedom of navigation exercises in the South China Sea region, and because it does not recognize [Beijing's] rights to artificial islands, like Mischief Reef. There will probably be more military friction between the two countries there," he said.